Europe moves to protect its firms working in Iran from US sanctions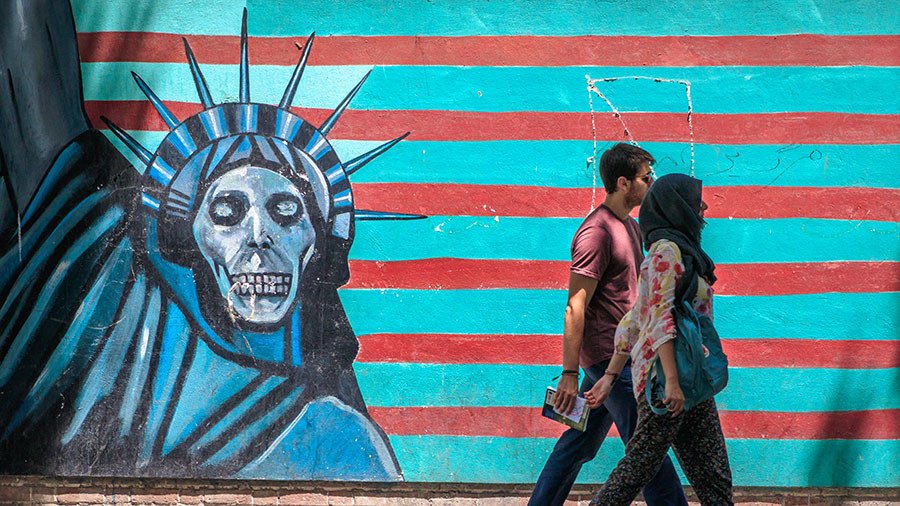 The EU has officially adopted measures to protect European companies working in Iran if the US reimposes sanctions against Tehran. The EU will remain committed to the Iran nuclear deal, the European Commission said on Friday.
"In Sofia, we saw a show of European unity. As long as the Iranians respect their commitments, the EU will of course stick to the agreement of which it was an architect - an agreement that was unanimously ratified by the United Nations Security Council and which is essential for preserving peace in the region and the world,"said the President of the European Commission, Jean-Claude Juncker.
The US Treasury has said it is giving European companies three to six months to wind down their business in Iran or face sanctions as well. Washington also warned European firms will face penalties if they sign new contracts.
"This escalates into some sort of trade war... We shouldn't tolerate America determining who we trade with. It is completely unacceptable," British politician Ken Livingstone, who served as a mayor of London from 2000-2008, told RT.
"But the American sanctions will not be without effect. So we have the duty, the Commission and the European Union, to do what we can to protect our European businesses, especially SMEs, " added Juncker.
In a Friday statement, the Commission also said it "will continue and strengthen the ongoing sectoral cooperation with, and assistance to, Iran, including in the energy sector and with regard to small and medium-sized companies."
France's Total said on Thursday it could quit the exploration of a gigantic multi-billion dollar Iranian South Pars gas field because of the US sanctions. China's CNPC is said to be a likely substitute in the event Total leaves.
The 2015 nuclear deal opened Iran to international investments after four decades of sanctions. European companies have signed a number of multi-billion euro deals in the country since the sanctions were lifted.
The EU decision will allow the European companies to ignore the US sanctions against Tehran. The European Commission is activating the Blocking Regulation that was adopted in 1996 largely as a countermeasure to the US sanctions against Cuba and Iran.
The Blocking Statute forbids EU companies from complying with the extraterritorial effects of US sanctions, allows companies to recover damages arising from such sanctions, and nullifies the effect in the EU of any foreign court judgements based on them. The aim is to have the measure in force before 6 August 2018, when the first batch of US sanctions take effect.
For more stories on economy & finance visit RT's business section
You can share this story on social media: