Chelsea FC owner Roman Abramovich may have to prove wealth to get back into UK
Russian oligarch Roman Abramovich, the owner of Chelsea Football Club, may have to explain how he made his massive fortune to the UK government, as the billionaire is reportedly having issues renewing his UK visa.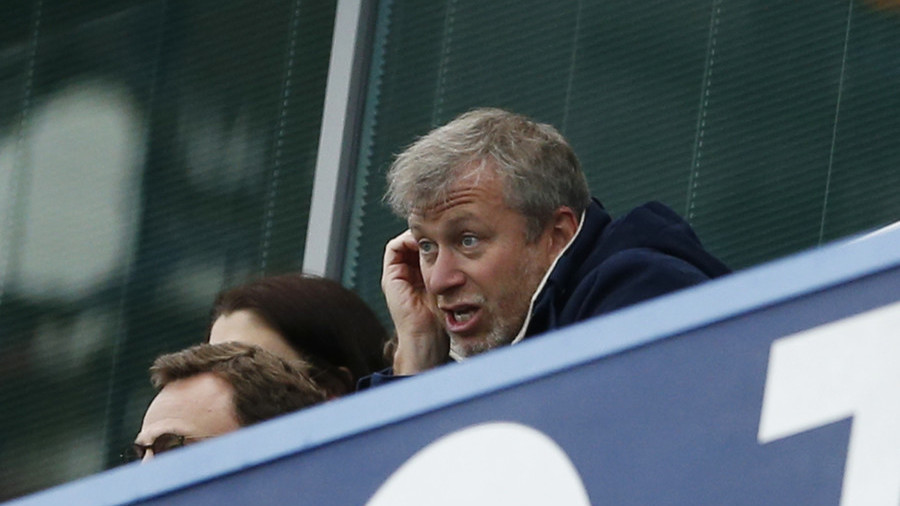 The investor visa application which Abramovich has applied for is still being considered by the government after his previous visa expired. His last visa was accepted before more stringent regulations were introduced in 2015.
An application for renewal has been lodged with the Home Office but sources close to Abramovich have said that the process is taking longer than usual. Number 10 said it would not comment on individual cases, but it was the "logical conclusion" that some rich individuals who had applied under the previous investment visa rules would no longer be eligible.
Abramovich - who is reportedly worth £9.3billion - would need to show that he has at least £2 million ($2.7mn) to invest in the UK from legal sources - a sum which shouldn't be an issue for the oligarch, who is listed by the 2017 Sunday Times Rich List as Britain's 13th-richest man. There has been no suggestion from the UK government that Abramovich earned his money unlawfully.
The Chelsea owner, an orphan and university drop out, made his wealth in the early 1990s in a series of oil export deals. He bought the Sibneft oil operation in 1995 with his business partner Boris Berezovsky. He also took over oil giant Sibneft at a fraction of its market value. In 2005, he sold his stake in Russian Aluminum to another Russian billionaire and a 73% stake in Sibneft to gas company Gazprom for $13 billion.
On Monday Russian officials complained that the UK was wielding the rejection of visas as a weapon in the political war between London and Moscow following recent tensions, which recently reached fever pitch over the Sergei Skripal poisoning and the UK's involvement in airstrikes against the Syria government.
READ MORE: UK delays Abramovich visa renewal – is this Britain's threatened Russia crackdown?
Prime Minister Theresa May's official spokesman has insisted, however, that this is not the case. "The prime minister has been absolutely clear that our argument is not with the Russian people, our dispute is with the Russian government," he said.
The Kremlin has claimed that Russian businesses often encountered "unfair and unfriendly" actions when applying to come to the UK. Spokesperson for the Russian foreign ministry Maria Zakharova, told the Guardian in response to a question on Abramovich that "it's obvious that for the British government both visas and the regulation of the media sphere are instruments of politics."
Think your friends would be interested? Share this story!
You can share this story on social media: