UK delays Abramovich visa renewal – is this Britain's threatened Russia crackdown?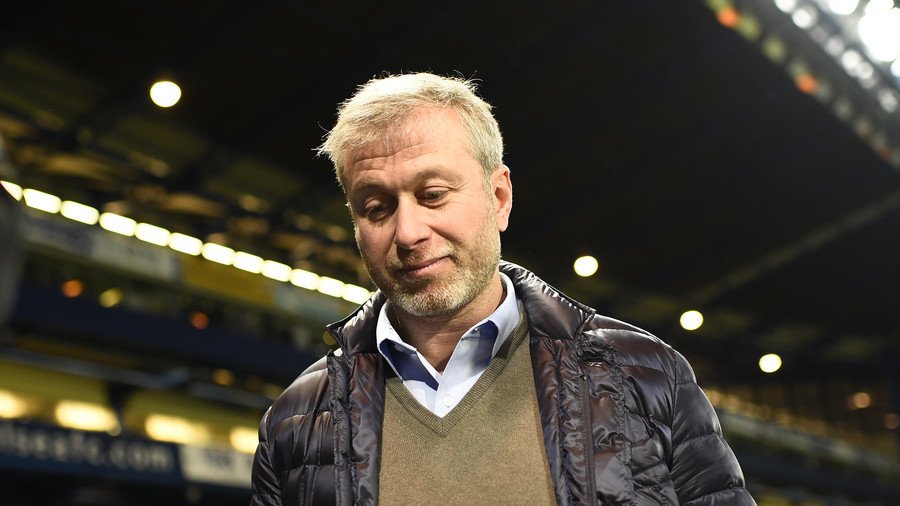 Roman Abramovich, the billionaire owner of Chelsea Football Club, is reportedly having trouble getting his UK visa renewed.
Abramovich left the UK after his visa expired last month, according to website The Bell. It's understood that a delay in issuing a new one meant he was not in the director's box at Wembley on Saturday to watch his side's 1-0 victory over Manchester United in the final of the FA Cup. It's led to questions as to whether the situation is part of the UK's so-called 'Russia crackdown.'
READ MORE: 'Kremlin List' portrays those featured as 'enemies of US,' signals 'breakdown of ties'
Abramovich's visa troubles come at a time of heightened tensions between the UK and Russia. In March, Britain's then-Home Secretary Amber Rudd announced that UK authorities would review the visa status of more than 700 wealthy Russians who had settled in the UK. In an address to MPs, Rudd said the Home Office was looking at how Russians on investment visas had acquired their wealth.
The businessman is thought to have been in the UK on an investment visa. While his application has not been refused, a source close to the tycoon told the Financial Times that the process is taking longer than usual. RT.com has contacted the Home Office for comment.
In order to qualify for this particular permit, a person must invest at least £2 million ($2.7 million). Abramovich's £1 billion ($1.35 billion) spend on Chelsea more than fulfills this requirement. Visa holders are allowed stay in the UK for three years and four months. After that, the application must be renewed. A visa is compulsory for anyone from outside the European Economic Area (EEA) and Switzerland.
The Russian bought Chelsea Football Club in 2003. His investment in the club has coincided with the most successful period in its history, winning four Premier League titles and one European Champions League victory.
READ MORE: Berezovsky acted with UK intel, paid with life when he decided to return home – Russian prosecutor
In February, Swiss media reported that Abramovich had attempted to gain a residency permit there. The first application was made in the summer of 2016 but was withdrawn last summer. The reasons for the withdrawal of the application are not yet known.
Think your friends would be interested? Share this story!
You can share this story on social media: