First footage from Cuba plane crash as rescuers look for survivors (PHOTO, VIDEO)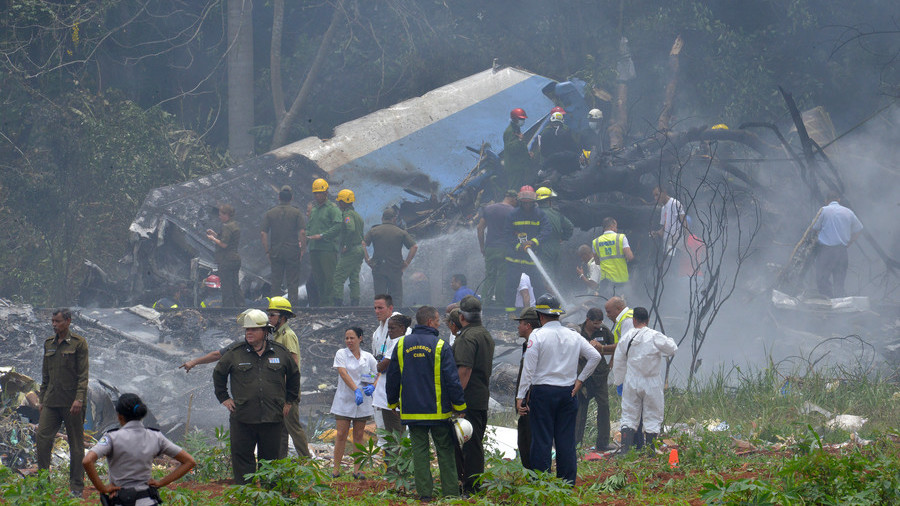 A Boeing 737 has crashed after takeoff from José Martí International Airport in Havana, reportedly carrying over 100 passengers. Photos from the scene show rescue workers combing through the twisted remains of the plane.
Flight CU972 crashed shortly after takeoff at 12:08 local time, smashing into an area of agricultural land near the airport.
READ MORE: Boeing 737 with over 100 on board crashes at Cuban airport
Cuban President Miguel Diaz-Canel has said that there are "a high number of victims," and photos have emerged showing rescue workers combing through the wrecked remains of the airplane.