'Teen prostitutes back on streets because police won't give back bus', charity tells RT (VIDEO)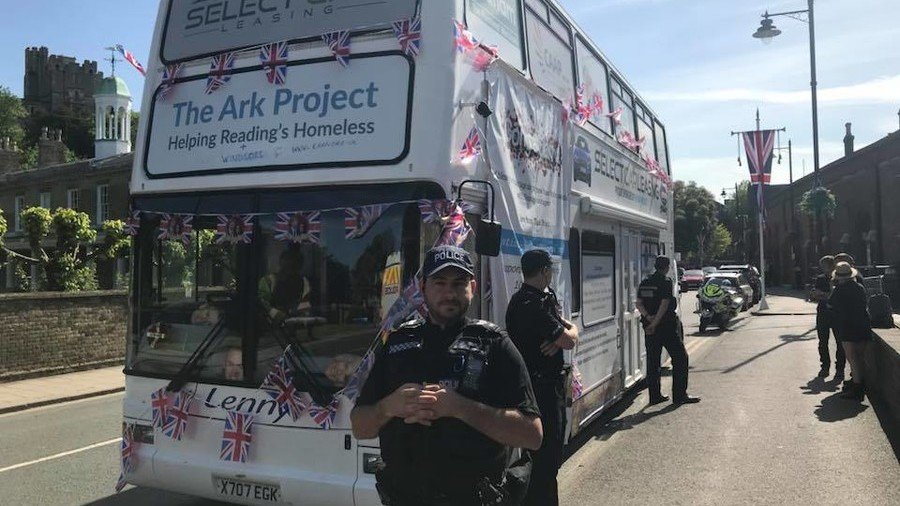 A charity bus seized by police is unable to help underage prostitutes living on the streets of Reading until police make up their mind over a licensing spat, anti-homelessness campaigners have told RT.
On Thursday, the bus belonging to Reading homelessness charity The Ark Project, was seized by Thames Valley Police and impounded amid claims that it was being driven with the incorrect license type. The bus had run into trouble the night before, when police threatened to tow the vehicle as it was considered an 'obstruction', parked across from the castle.
Thames Valley Police Inspector Gavin Biggs, the Roads Policing officer, was involved in the seizure of the bus. He confirmed that 'Lenny' the charity bus had been impounded on Thursday. "A commercial vehicle was seized from Windsor Town centre...It was being driven otherwise in accordance with a licence, a man was reported for the offence and the vehicle was removed".
On Friday, the charity hoped the bus would be returned to them after the royal wedding. Now, Ark Project CEO Michael Longsmith, said that police are refusing to release the bus until an expert can assess the vehicle. Longsmith said that, despite the charity working closely with police in the past with no issue, officials now need to assess what type of vehicle it is.
"Lenny is the bus is being kept in the compound until police can get an expert out to determine if it's a bus or a motorhome," he said. "We're saying its a motorhome, and they're saying its a public service vehicle with 64 seats on it. It has 8 seats and 10 beds."
Longsmith told RT that he has the correct license to drive a motorhome up to 'Lenny's' size and weight. He added that the charity had a bus driver with other bus licensing so they could avoid having the bus impounded, but police refused.
"There is no time-frame, it could be weeks or months before we get the bus back," he said. "The charity is basically shut down. Why do they need to come down with the full force of the law for a charity trying to do good?"
Longsmith said the on-flow effect has seen their regular clientele pushed out on to the streets of Reading with nowhere to go.
"There are 17-year-old prostitutes, young girls in Reading that the police were doing nothing about. We were doing something about that. We were housing them - now they're back on the streets," Longsmith said.
The Ark Project has been raising money to bail out their bus when they can, but have not been told what Lenny's imprisonment will cost. "We're back in Reading now, trying to raise money - we don't know [how much it will cost], they're charging storage, release fees… no one has communicated with us."
Think your friends would be interested? Share this story!
You can share this story on social media: