Assad more widely supported in Syria than West estimates - Labour's Emily Thornberry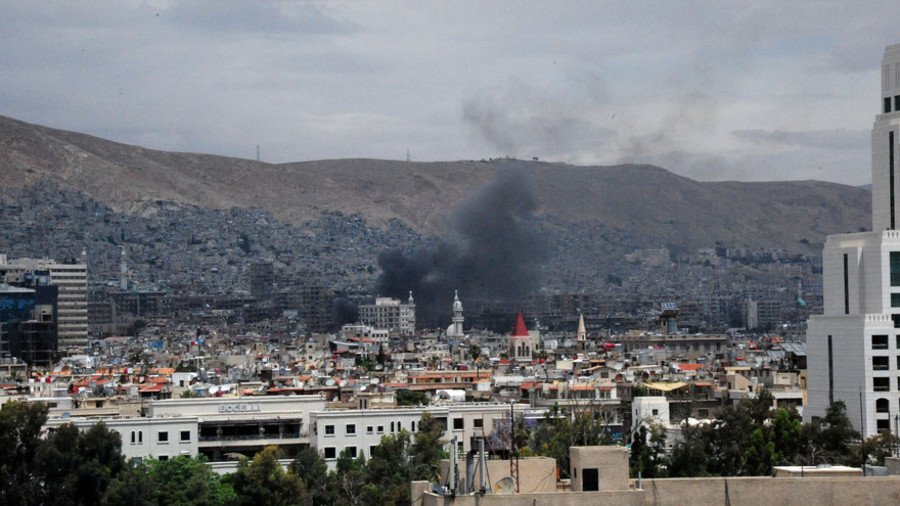 The west underestimates the support that Syrian President Bashar al-Assad has in Syria, said the shadow Foreign Secretary Emily Thornberry in an interview with Prospect magazine.
According to the magazine, Thornberry also expressed support for the UK to back the Syria peace process initiated by Russia in Astana, in addition to the one led by the UN in Geneva.
Kazakhstan is to stage the ninth round of Syria peace talks in the capital Astana this July, that reaffirm previous agreements, between Russia, Turkey and Iran. Thornberry claimed that the war in Syria can only come to an end with a "political solution."
Thornberry also suggested the 'depth and breadth of support for Assad has been underestimated' by the West, seemingly breaking from the common Western consensus.
"There is an argument that if [President Bashar al-Assad] had been as overwhelmingly unpopular as the rebels told the West at the outset then he wouldn't be there," Thornberry told Prospect magazine.
"I think there has been a depth and a breadth of support for Assad that has been underestimated."
Her comments will no doubt raise eyebrows of those on the right within her own party and the wider political commentariat, many of which view Assad as a brutal dictator that cannot be negotiated with.
She said: "I think we should be working with whatever works, for the sake of the Syrian kids. None of this is revolutionary."
Trying to ascertain an accurate picture of Syrians' attitudes towards Assad and his regime is complicated with scores of actors at play and proxy wars taking place within the sovereign state.
In a survey of public opinion across all 14 regions of Syria, ORB International, who have undertaken fieldwork for the UN, the UK Department for International Development, and the British Council, conducted a face-to-face poll of 1,001 adults in March 2018.
Their findings show an even split of positive feelings towards actors such as Assad's Regime (40%), the Opposition (40%), Turkey (41%) and Russia (41%) influence in Syria.
What's particularly noticeable concerning Syrian positive attitudes towards the International Coalition (26%), which includes the US and the UK, and the EU (30%), is the apparent lack of enthusiasm towards their influence in Syria.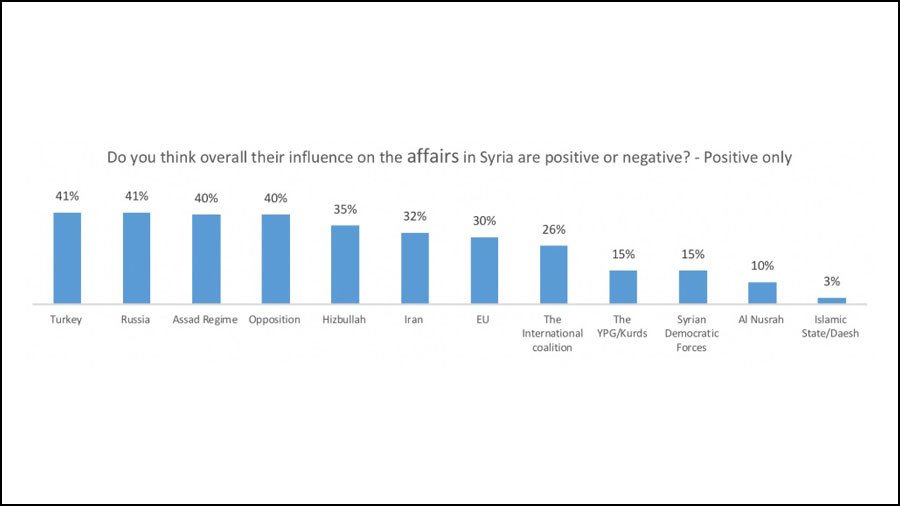 Based on these specific findings, it cannot be concluded that the majority of Syrians do not view Assad's regime less positively than other players such as the Opposition.
What is clear from the research is the overwhelming support for fresh elections following a transitional period. 84% of Syrians polled think that the President of Syria should be elected in "free and fair" elections.
One may conclude that the subject of popularity is not a black and white issue when it comes to Assad; much to the frustration of many political pundits in the West.
Omar Baggili, RT Journalist
Like this story? Share it with a friend!
You can share this story on social media: