'I'm not coming': Zuckerberg refuses UK govt request to appear in person over data scandal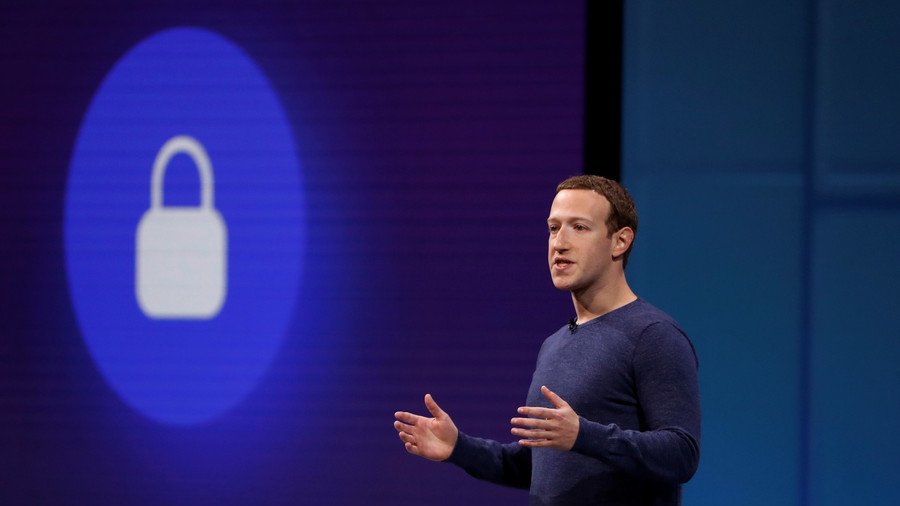 Facebook has confirmed that the social media giant's CEO has no plans to come to the UK to give evidence over the Cambridge Analytica data scandal, despite the UK Parliament threatening to formally summon the US billionaire.
Frustrated MPs are now hoping Zuckerberg will appear via video link instead to give evidence into the inquiry into the data siphoning scandal. Facebook said it recognized "the seriousness of these issues" at hand, and provided written answers to 39 questions posed by the team of MPs investigating the Cambridge Analytica scandal.
The Digital Culture Media and Sport select committee (DCMS) had raised concerns that the evidence provided by Facebook's chief technology officer, Mike Schroepfer, sent last month instead of Zuckerberg, was insufficient. Schroepfer was slammed by Labour member Ian Lucas, who complained that in his evidence he could not detail precisely what Zuckerberg knew or if previous testimony given by the social media network in relation to the February data breach was accurate.
DCMS chair Damian Collins said: "If Mark Zuckerberg truly recognises the 'seriousness' of these issues as they say they do, we would have expected that he would want to appear. Although Facebook says Mr Zuckerberg has no plans to travel to the UK, we would also be open to taking his evidence by video link, if that would be the only way to do this."
Facebook's 18-page letter to the DCMS says that the first time Zuckerberg heard about the allegations that Cambridge Analytica had not deleted data harvested from Facebook users was in March 2018 – "when these issues were raised in the media."
Select committees rarely formally summon witnesses to appear, but did formally summon Cambridge Analytica CEO Alexander Nix after he refused to appear before the DCMS committee to clarify previous testimony. But the move has been successful in persuading another US-based chief executive to give evidence in the past. However, committees have no power to force a person to give evidence if they live overseas.
Think your friends would be interested? Share this story!
You can share this story on social media: