Sadiq Khan U-turns on pledge to cut controversial stop and search amid crime wave (VIDEO)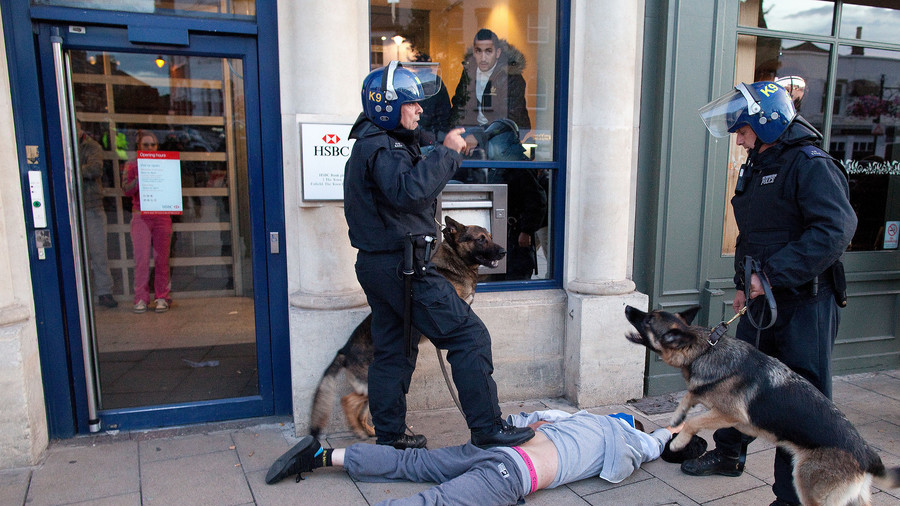 London Mayor Sadiq Khan said he has ordered an "intelligence-led" increase in the number of stop and searches, rowing back on his 2016 manifesto pledge to do everything in his power to keep the practice to a minimum.
Speaking on Thursday to James O'Brien on LBC, the mayor admitted that there would be an increase in stop and searches by the Metropolitan police, thanks to the "biggest rollout of body-worn cameras in the world."
"If you were previously concerned about the police previously misusing this power, or the police acting in a disproportionate way, the good news is that because of the body-worn camera, that should reassure you," he said.
O'Brien pushed the mayor further when he asked if he had therefore changed his mind on the efficacy of stop-and-search protocol because of the new camera technology. But Khan ducked the question, saying: "I've changed my mind about the confidence the public will have because of body-worn cameras and that should give public the confidence that it's being done properly."
Stop and search had been reduced in 2014 by now-PM Theresa May, who was home secretary at the time, amid concern that it disproportionately targeted black and ethnic minority groups as they were seven times more likely to be targeted for searches than white people.
However, as violent crime hit unprecedented levels across the capital, calls for the policing practice to be used have been widespread among senior police and government officials, including former home secretary Amber Rudd and Metropolitan Police Commissioner Cressida Dick.
Rudd wrote in a piece in The Times last summer: "Officers who use stop and search appropriately, with reasonable grounds and in a targeted and intelligence-led way, will always have my full support. This includes using stop and search to confront the use of acid as an appalling weapon of violence."
Rudd's calls for the reintroduction of the method came despite the Home Office evaluating, in the "Tackling Knives and Serious Youth Violence Action Program" report, that the practice has "no significant crime-reducing effects."
Khan's latest comments bring him in line with the new Home Secretary Sajid Javid, who upon taking his position vowed to "consult on extending the powers of stop and search." He told the BBC's Andrew Marr on Sunday: "When Theresa May was home secretary, what she wanted to do was, rightly, make sure when stop and search powers are used that they are used within the law.
"We are going to consult on extending the powers of stop and search so that if the police believe someone is in possession of acid with no good use in public then they will be able to stop and search."
Javid said police would still be required to have reasonable suspicion that a crime is bound to take place before they can stop and search.
If you like this story, share it with a friend!
You can share this story on social media: