Private police force will hit streets of Britain to fill void created by austerity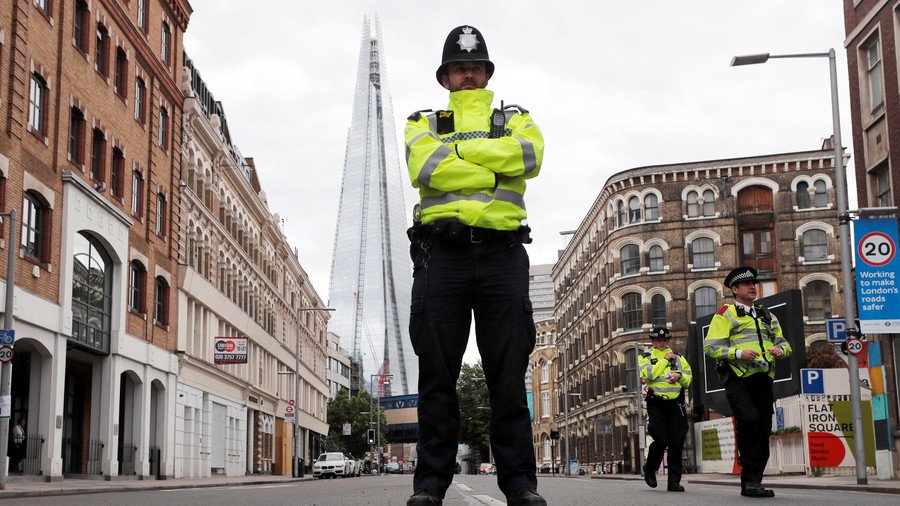 'My local bobby' – a private police force organization – is to roll out its services nationwide after successful trials in three of London's Britain's richest neighborhoods, including Mayfair, Kensington and Belgravia.
Coming to a street near you, if you can afford the monthly client fee of up to £200 (€228) a month, your 'local bobby' will be accessible to you via a direct line, can be tracked on an ipad, and may even afford you the added VIP treatment of meeting and greeting you from tube stations or your car, reports The Evening Standard.
READ MORE: Shootings, stabbings & acid attack: London rocked by violence on holiday weekend
The private police force has the power to make citizens arrests and is "simply the element that 'prevents,' 'deters' and 'solves' crime and anti-social behavior problems in defined areas through bespoke solutions," according to its website, mylocalbobby.net.
The company has been utilizing social media to broadcast its "successful" achievements thus far, ranging from stolen personal valuables being found to moving on three 'drunks' from a patrolled neighborhood.
However, there are some on social media who do not see this development in private policing so positively, highlighting the notable failings of private security contractors such as G4S and questioning why the state has not properly funded public police forces.
The stories of mistreatment of Palestinian political prisoners in G4S-run Israeli prisons and immigration removal centers here in the UK, along with private security firm Serco may be a cause for concern with regards to what many perceive as a private security firm operating on the streets of Britain.
Senior figures within the state's police force have voiced concerns about the marketisation of policing. Chair of the Police Federation of England and Wales Calum Macleod says: "Policing is not a consumer or lifestyle issue. Nor should it be the exclusive domain of the wealthy. When Sir Robert Peel introduced the first full-time, professional and centrally-organized police force in the 1820s, that was not what he had in mind."
This latest development of the private sector operating within a sector historically funded by the public, is set against a backdrop of some 21,000 police officers being cut from the streets of England and Wales – policing is a devolved matter in Scotland and Northern Ireland.
The scheme has been set up by ex-London Metropolitan police officers David McKelvey and Tony Nash, who cite the lack of police officers on the streets of Britain as a major issue that they are seeking to successfully address with their 'My local bobby' private service.
Mr McKelvey told the Sunday Express: "You don't see policemen walk around the streets any more. If you call 101 it's a 30-minute wait and it is not a police officer who answers."
McKelvey adds: "My Local Bobby is basically taking things back to Dixon of Dock Green-style policing," which may suggest he hopes to create a sense of community policing where residents are on first name terms with their local bobby.
In recent times many private contractors operating within the public sector have been lambasted for poor practices and, in the case of Capita, overstretched themselves, resulting in £1bn wiped off its stock market value, with pre-tax losses reportedly of £515m. It appears politicians and the public at large will be asking themselves whether more private contracting really is the answer to policing in England and Wales.
Like this story? Share it with a friend!
You can share this story on social media: