There is no demand for 'unconditional' departure of Assad anymore – French envoy to Russia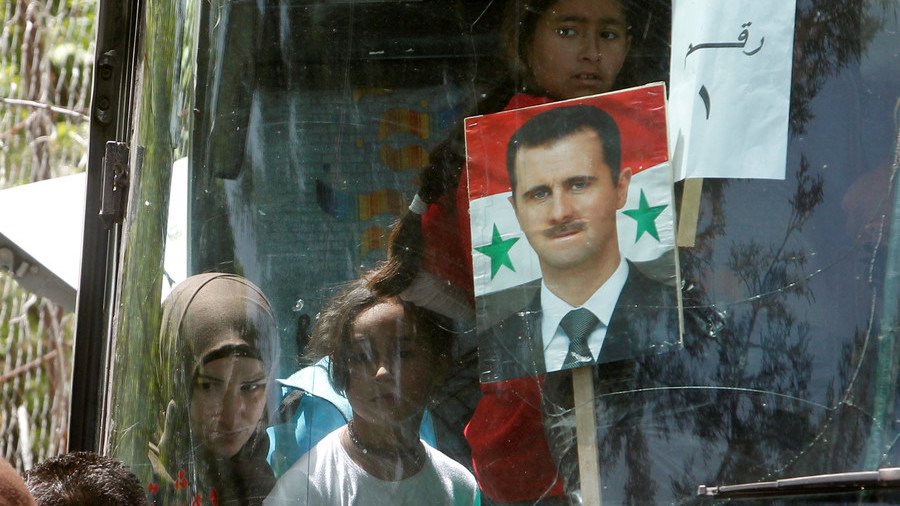 France, which recently bombed Syrian government targets together with the US and Britain, does not insist on ousting Syrian President Bashar Assad from power, but only if Syrians agree to keep him.
French President Emmanuel Macron may have fired a dozen missiles at Syria last month, but he is not bent on regime change, French Ambassador to Moscow Sylvie Bermann said in an interview with Kommersant business daily.
"We will not take a decision for the Syrian people. There is no more demand for the unconditional departure of Bashar Assad," she said, adding that a political transition in Syria must take place to form a new, fully legitimate government.
She also said France does not want to see reforms – which were supported by Russia during a forum it held in Sochi in January – end with nothing. According to the French diplomat, it is not acceptable for somebody to take the territory from the militants "and for Bashar Assad to simply stay in power."
Bermann's somewhat contradictory statements seem to reflect the West's generally ambiguous stance on the conflict in Syria. Washington, for example, has made several U-turns over the years, alternating between insisting that Assad must go before any reform can take place, and agreeing that he may remain in power. Macron insists that he is not an interventionist leader, despite conducting what could be called an outright – though limited – military intervention in April.
Russia, a key ally of Syria, has insisted that an end to hostilities must take place before any meaningful political transition can be made. Moscow says it supports the Assad government because it is the force most capable of stabilizing the situation, and that it does not care who leads the government, as long as they are able to keep Syria a place where all Syrians have a future.
You can share this story on social media: