Police 'suppressing' case of teens killed by drunk driver because of 'nationality' ― father (VIDEO)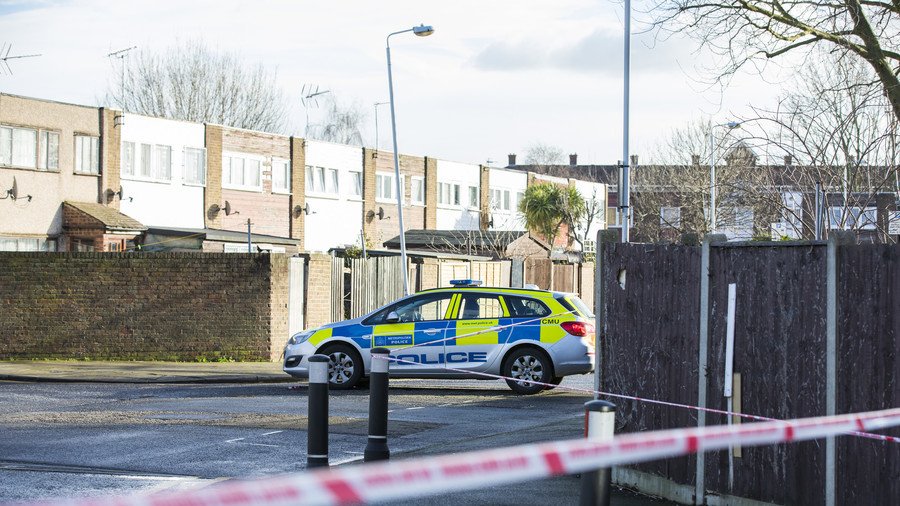 The father of a 17-year-old teenager, who was killed by a drunk driver, is suing the police accusing them of cover up of what he said was either a terrorist or deliberate attack.
Ian Rice, whose son was killed along with another two teenage boys after the man crashed into them, slammed the police for failing to bring justice to the victims and their families. The perpetrator was given 13 years for dangerous driving.
Jaynesh Chudasama, 28, of Hayes in west London, smashed into the teen group - comprising of Harry Rice, a semi-professional footballer, George Wilkinson, 16, an apprentice electrician, and Josh McGuinness, 16, a laborer - as they headed to a party on 26 January.
READ MORE: Private police force will hit streets of Britain to fill void created by austerity
He was found to have been two and a half times over the drink-driving limit when he ran over the teenagers on a road in west London.
But Rice claims Chudasama intended to hit the teenagers and that police were trying to "suppress" the case and "keep it out of the public eye" due to the driver's background as a Muslim of Pakistani origin.
"Police have lied from the minute this crash happened. And then it's one lie after the other. We have made a complaint against the police, and we will sue them," Ian told RT.
"If it isn't terror related it was definitely a deliberate act, everything points to it...Why are the police being so corrupt and suppressive?
"They try to put a smoke screen around it and say 'all we can say is it might have been the drink'."
But he argued the driver ran 200 meters after the crash and would not have been able to do so had he been "paralytically" drunk.
He pointed out that the incident had been classed as a road traffic accident, despite the crash report from the police stating the driver had "control" of the vehicle.
"They have shown no respect to our children, no respect to us. Why? Why do we have to fight the police when they should be our friends looking after us?
"We are the victims, we are not the criminals," Ian said while attending the Day of Freedom protest in London on Sunday. The protest was organized by a spectrum of activists and political figures - from those on far-right to free speech advocates.
READ MORE: Shootings, stabbings & acid attack: London rocked by violence on holiday weekend
Chudasama was jailed at the Old Bailey after pleading guilty to three counts of causing death by dangerous driving.
Rice's family is now appealing to the attorney general to refer the case to the Appeals Court.
"What we would like would be for the Appeal Court to quash the sentence, send him back for retrial on three counts of murder and two attempted murders. That is the right charge for the driver and the passenger."
If you like this story, share it with a friend!
You can share this story on social media: