Thousands take to streets of Glasgow for Scottish independence march (PHOTOS)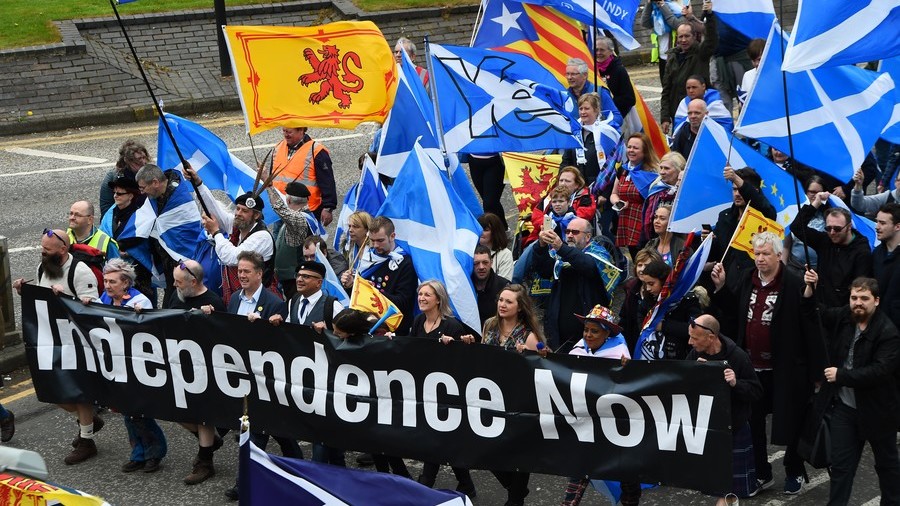 Thousands of people have hit the streets of Glasgow to march in pro-independence rallies. It comes as Scotland, which opted to remain part of the UK in a 2014 referendum, sees the movement re-emerge in the wake of Brexit.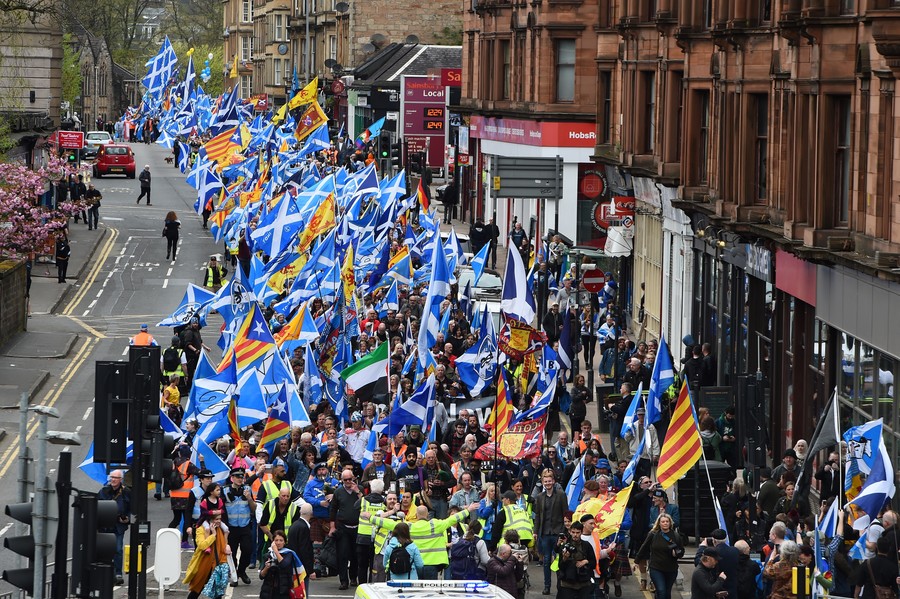 Participants of the All Under One Banner (AUOB) march gathered in Kelvingrove Park in Glasgow before walking in the direction of George Square. The event is open to "everyone who desires an independent nation," according to organizers.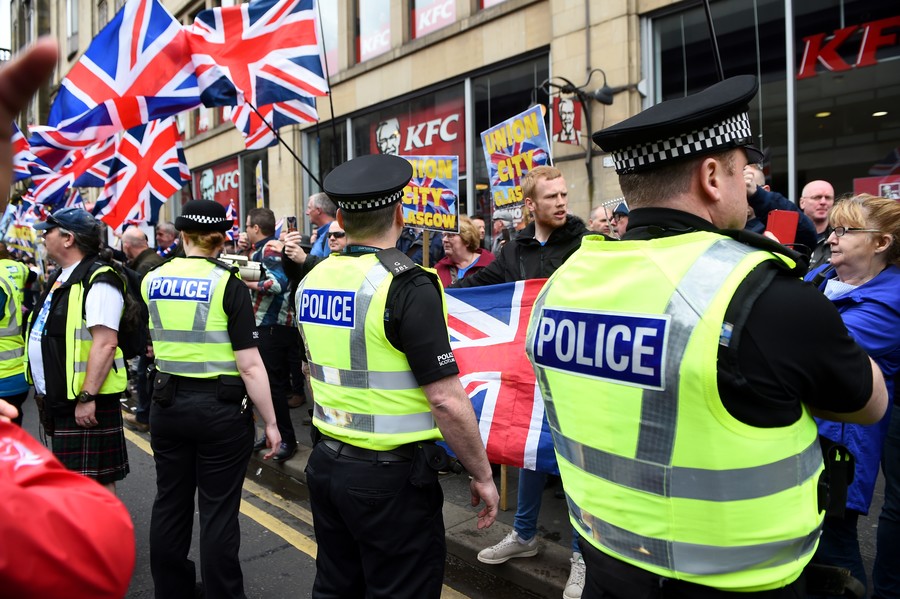 "Glasgow city center will be brought to a standstill as our independence march traverses through en route to George Square," an AUOB member said on the event's fundraising page. The group says its main mission is to "march for independence at periodical intervals until Scotland is free."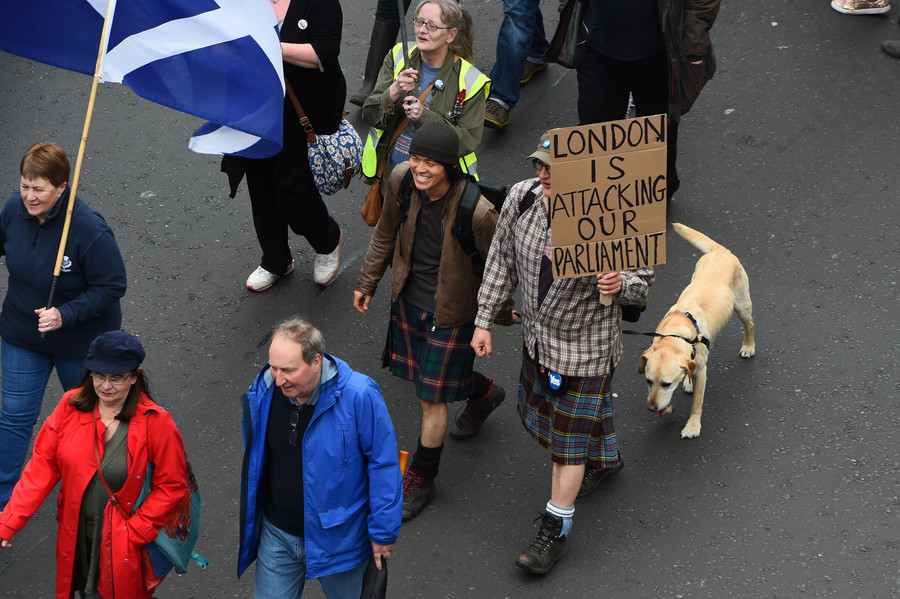 The event takes place every year, with organizers hoping to double last year's participants, which totaled up to 25,000 people. The AUOB has also organized a march in Dumfries on June 2 and Inverness on July 28.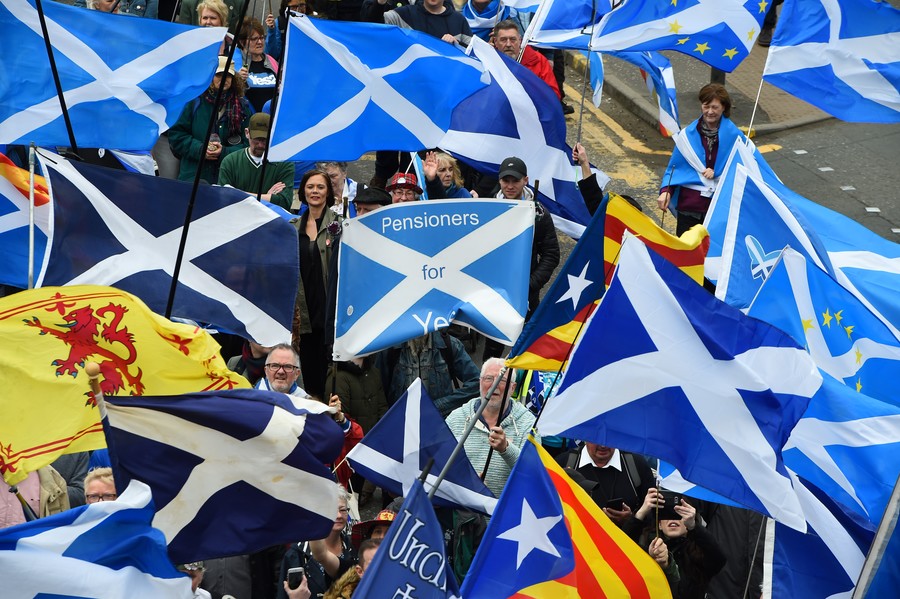 It follows the September 2014 independence referendum, which ultimately saw 55.3 percent of voters choosing to remain within the United Kingdom. However, the 2016 Brexit vote has since revived the independence discussion in Scotland, as 62 percent of the population voted to remain within the European Union – a higher number than was seen in England or Wales.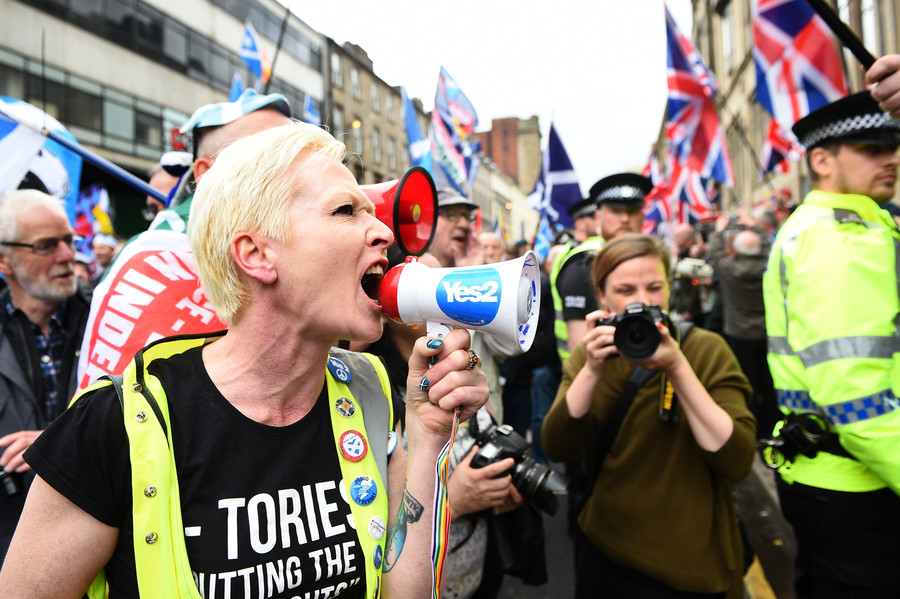 Like this story? Share it with a friend!