RAF strike killed one civilian in Syria as it targeted ISIS, defence secretary admits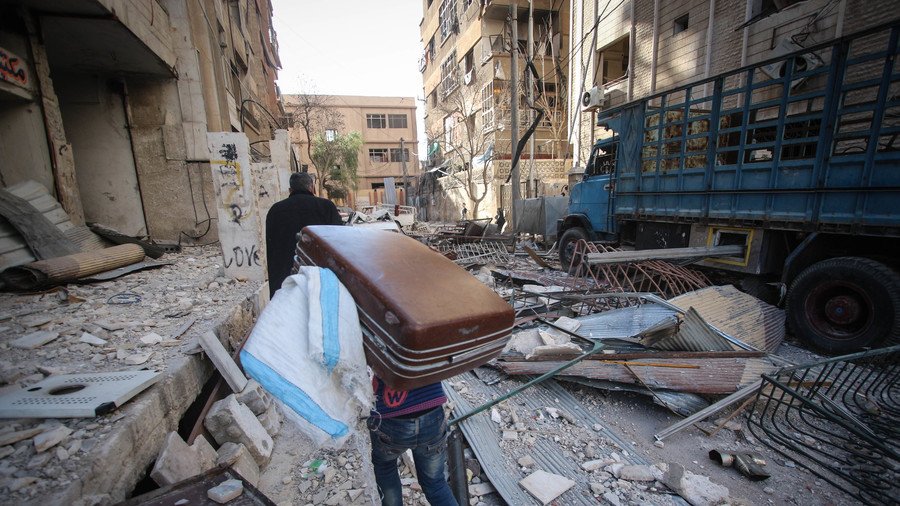 A civilian was "regrettably" killed just over a month ago by RAF airstrikes targeting Islamic State (IS, formerly ISIS) in Syria, the UK defense secretary has said in an unprecedented admission.
Pressure is mounting on the Ministry of Defense (MoD) to come clean over the number of civilian casualties caused by Britain's campaign against the terrorist group in Syria and Iraq. Defense Secretary Gavin Williamson has confirmed for the first time that a civilian was killed in a Syrian target zone on March 26.
In a ministerial statement, Williamson said that the RAF had targeted three IS fighters in eastern Syria when a civilian on a motorbike "crossed into the strike area at the last moment."
"These events serve to remind us of the consequences of conflict and of the heavy price that the people of Syria have paid," he said. "It reminds us that when we undertake military action, we must do so knowing that it can never be completely without risk.
"Such incidents will not weaken our resolve to defeat Daesh and rid the world of its poisonous ideology of hate and intolerance," the defense secretary added, Sky reports.
The statement comes after the MoD was accused on Wednesday morning of being misleading over the number of civilian deaths by British airstrikes as part of a US-led coalition fighting the terrorist group in the two Middle East countries.
Over the past almost 4 years UK has dropped 3,700 bombs on #Syria & #Iraq, yet continues to claim is no evidence of any civilians killed. Now, along with independent monitors, even UK coalition allies are reporting that the UK claim is demonstrably untruehttps://t.co/UCt79voFJz

— Charles Shoebridge (@ShoebridgeC) May 1, 2018
Big new report: @bealejonathan has an anonymous UK official saying there is evidence UK airstrikes caused civilian casualties on "several occasions" in Iraq. Suggests the British MoD is trying to cover up responsibility for these incidents. https://t.co/mjgF6wfZ4y

— Samuel Oakford (@samueloakford) May 1, 2018
The claims followed a BBC investigation broadcast on Wednesday morning, in which a coalition source stated that two innocent people had "almost certainly" been killed by RAF airstrikes in Iraq back in January 2017. The MoD, however, said it had "no evidence" of civilian casualties.
While the US and Australia have admitted causing civilian casualties, the UK has failed to accept responsibility for a single civilian death in Mosul. A monitoring group, Airwars, documented that between 1,066 and 1,579 civilians died in the nine-month fight for Mosul.
Chris Woods of Airwars said: "It's simply fanciful to claim no civilians have been harmed by the RAF. We don't live in a world of magic bombs and missiles that only kill bad people," he told the BBC.
Like this story? Share it with a friend!
You can share this story on social media: