MSM peddling fake news & diverting public attention with Russia-bashing stories – Jon Gaunt (VIDEO)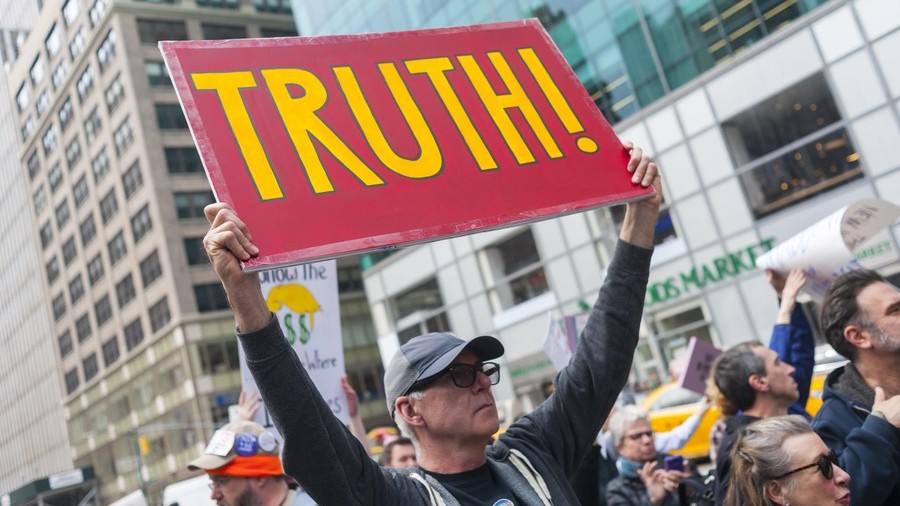 The BBC and other mainstream media outlets have been slammed by a leading British journalist, who claims all they do is peddle the government's "fake" narrative.
Speaking to RT's Bill Dod, radio host and journalist Jon Gaunt said he fears that disinformation is being spread by mainstream media outlets on a daily basis.
When Dod asked him whether he personally feared the spread of fake news, Gaunt responded affirmatively, saying he "sees it every day on the BBC."
"The idea that the BBC and the government of Britain are preaching on fake news, come on, behave! They are up to it too," Gaunt said, citing both the Salisbury spy case and the alleged chemical-weapons attack on the Syrian town of Douma in April.
"No one knows the truth of either of those but if you read a British newspaper or watched BBC or Sky you will believe that Vladimir Putin did both."
The journalist, who has himself featured regularly on the BBC and Sky, appeared on RT UK to comment on Defense Secretary Gavin Williamson's appeal on Tuesday for journalists and those with IT skills to join the armed forced to counter fake news and cyber-propaganda.
Gaunt branded the appeal "a load of nonsense" and said: "To counter fake news we get new people to make more fake news. It's just ridiculous."
He added it was no coincidence that less than 24 hours after Home Secretary Amber Rudd's resignation over the Windrush scandal, the defence secretary "comes out" with yet another Russia-bashing story.
"What they are trying to do is divert the public's attention away and make us believe that the Russians are our enemy. It's not working, it's pathetic," Gaunt said.
"The BBC, Sky News and every single mainstream media outlet just pump out the government narrative constantly," he concluded.
If you like this story, share it with a friend!