Twitter bots are bad...unless they're pushing the 'right' narrative?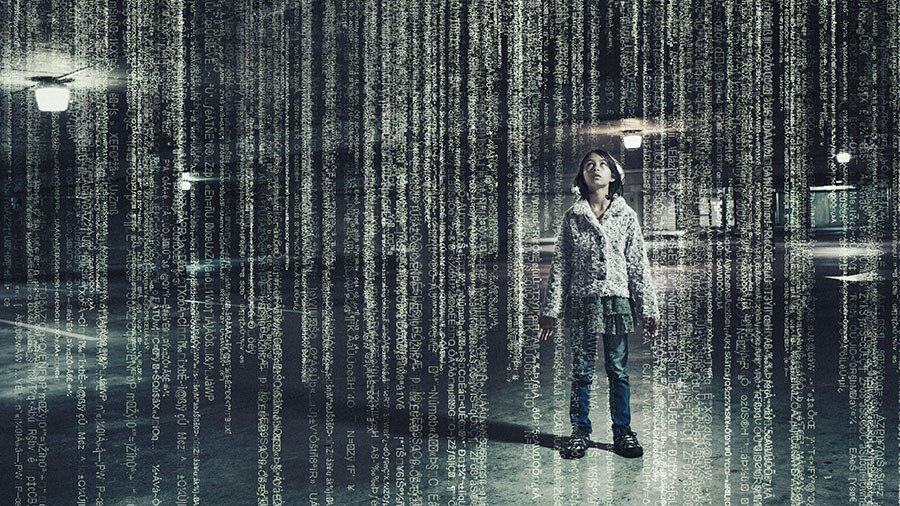 In what should be a source of embarrassment to the British government and the journalists who parroted it, a number of prominent Twitter users have recently been accused of being automated Russian bots rather than real humans.
Two of these government-identified "bots" are the accounts @Ian56789 and @Partisangirl — and they are in fact definitely not bots, but real live people. In the case of @Partisangirl, whose real name is Maram Susli, any three-year old could have figured out that she is a real person simply by viewing the multiple videos and interviews she has posted online in recent years.
But Guardian journalist Heather Stewart didn't do that. Instead she unquestioningly reported the 'news' that Susli is a bot.
Challenged on Twitter, all Stewart could say in her defense was that it was the government's analysis, not her own. Given that the government's 'analysis' is very clearly completely wrong, one would think that Stewart might want to correct her story to reflect that fact, but she has not bothered to do so.
READ MORE: 'I've seen the censorship': Syrian blogger tells RT how she was labeled a 'Russian bot' (VIDEO)
The other user accused of being a bot by the British government, @Ian56789, whose real name is Ian Shilling, has given an interview to Sky News, which also makes abundantly clear that he is a human, not a Russian bot. Stewart has not updated her story to include that information either — and both Susli and Shilling are still identified only as "bots" in her story.
Attacks on @Partisangirl are not new. For years, she has fought off allegations from prominent Western analysts that she is not real, or that if she is, she has had plastic surgery. In 2014, Susli tried to prove she had not had cosmetic surgery by posting a photograph of herself as a child. Responding to the photo of the very young Susli, senior editor at the Daily Beast and CNN analyst Michael Weiss said it looked like her parents raised her as a "streetwalker".
In 2013, Phillip Smyth, who is a 'Soref Fellow' at the Washington Institute — a D.C.-based think tank which focuses on foreign policy analysis — attacked Susli for her looks, twice accusing her of having plastic surgery. In one tweet, Smyth said the "plastic surgery guy" who "fixed her up" didn't do a good jo b. Ironically, some time after Smyth posted an article about how men who abuse women online are "literally losers".
This wouldn't be the first time Western news outlets and analysts have falsely accused Twitter users of being bots in the employ of the Russian government, either. Last year, the crowdfunded website Byline published "analysis" suggesting that the account @didgery77332nd, which used the nickname "Smoo" was a "foreign-based troll pushing Russian messaging."
That Russian "troll" turned out to be a security guard from Glasgow. "Smoo has been my nickname since I was six years old. It's not difficult to track me down. People might not agree with my opinions, but that doesn't make me a Russian troll," he told The Scotsman newspaper.
Another Twitter user in the firing line for her "pro-Russia" views is @sahouraxo which uses the name Sarah Abdallah. It is true that little is known about Abdallah outside of her very popular Twitter account, but that does not necessarily mean she is a bot. Although without more information to go on, it's impossible to say she is who she says she is, either. The BBC has questioned Abdallah's authenticity and highlighted her as one of the most influential Twitter accounts on the Syrian war.
Former Middle East editor of the Guardian Brian Whitaker has recently attempted to expose Abdallah and her possible "connections" to Hezbollah. But perhaps he is just trying to make up for past mistakes.
In 2011, Whitaker was quick to promote the 'Gay Girl in Damascus' blog.
The blog was ostensibly run by a Syrian girl named Amina Arraf who documented her struggles as a gay person in Syria. At one point, 'Amina' was even kidnaped by Syrian security forces, worrying gay rights activists everywhere. Whitaker and many others were tricked into believing Amina was a real person. In reality, it turned out that she was an entirely fake persona and 'her' blog was run by a 40 year-old straight man from Edinburgh named Tom MacMaster.
When McMaster was found out, the Guardian wrote that the hoax "exposes the power and the unreliability of the internet" — and yet seven years later, the mainstream media spends more of its time attacking real bloggers than it does trying to expose the real "unreliability" of the internet.
For instance, mainstream outlets are happy to parrot blogger Eliot Higgins who publishes 'analysis' on chemical weapons attacks in Syria from the comfort of his home in England. Higgins produces "evidence" of war crimes from his couch and is held up as a hero by Western pundits and activists.
Similarly, activists from the pro-regime change White Helmets 'rescue organization' are always just around the corner when they need to film the aftermath of a chemical attack and lobby for regime change in front of Western audiences. The group, which is the subject of an Oscar-winning documentary and proclaims itself to be "neutral" and impartial, has been exposed by investigative journalists for its links to Jabhat al-Nusra — Al Qaeda's Syria affiliate.
Members of the White Helmets have been filmed assisting in public executions, helping militants discard the bodies of Syrian soldiers in dumpsters, posing while standing on top of piles of dead bodies and waving Jabhat al-Nusra's flag while brandishing weapons.
But Susli, an Australia-based Syrian girl with a large Twitter following is the real threat?
Danielle Ryan for RT.
You can share this story on social media: