MI5 vetted thousands of BBC staff to keep 'evil' and 'subversive' lefties out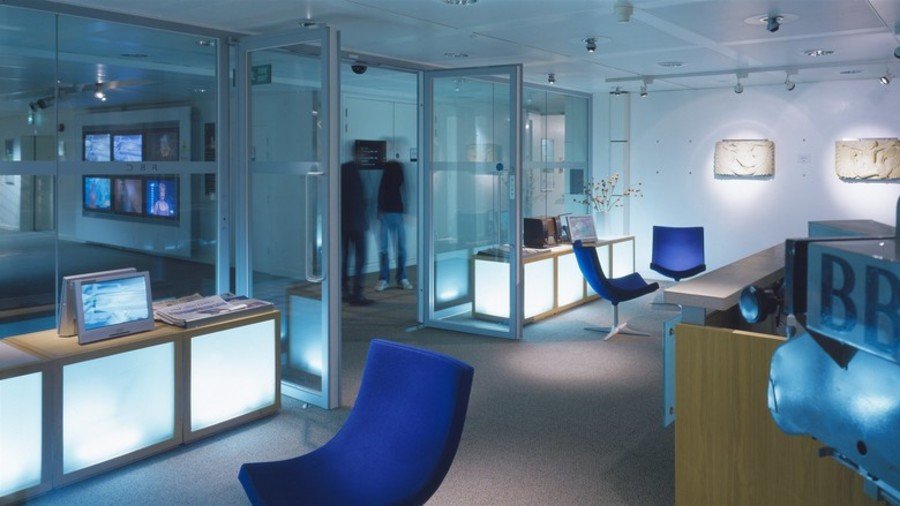 The BBC allowed MI5, Britain's intelligence service, to vet its applicants in a bid to stop potentially "subversive" people from influencing the broadcast material, new files have revealed.
The documents reveal the extent to which MI5 worked with the broadcaster to politically vet thousands of employees – except for "personnel such as chairwomen" – right until the early 1990s.
According to an account by Paul Reynolds, one of the first journalists to see the BBC vetting files, the broadcaster adopted a policy of "keep head down and stonewall all questions." For five decades, the BBC had in fact not only failed to admit but in some cases also lied about the existence of political vetting, which could lead to applicants not being called in for appointments or promotions being blocked.
An interview by BBC Director General Sir Hugh Greene reveals how the vetting worked.
"We have a staff of 23,000 and in that community we have people of all descriptions, including what you call pansies" – the word had apparently been used by the reporter – "and also communists," Greene said.
"But that's none of my business. We don't conduct an inquisition on people who join the BBC," he added.
There was a "fear," Reynolds wrote, "that 'evilly disposed' engineers might sabotage the network at a critical time, or that conspirators might discredit the BBC so that "the way could be made clear for a left-wing government."
The first collaboration between the BBC and MI5 took place as early as 1933, when a BBC executive, Col Alan Dawnay, began exchanging information with the head of MI5,
Sir Vernon Kell, at Dawnay's flat in Eaton Terrace, Chelsea. They deemed the meetings necessary as it was then the height of political radicalism and the BBC needed "assistance in regard to communist activities."
Banned organizations included the Communist Party of Great Britain, the Socialist Workers Party, the Workers Revolutionary Party, and the Militant Tendency. On the right, the National Front and the British National Party were also of concern.
A banned applicant did not need to be a member of these organizations – association was enough. Isabel Hilton, who then went on to win an OBE for her reporting, was refused a job in BBC Scotland in 1976 because, she believes, she was guilty by association with a member of the Communist Party at Edinburgh University.
"I still feel indignant. It's the lack of accountability that bothers me and the fact that nobody in the BBC ever apologised, explained – or made any public statement in my defence or to acknowledge their error," she said, according to Reynolds.
If you like this story, share it with a friend!
You can share this story on social media: