BBC presenter declares 'info war against Russia' after ex-navy chief questions Syria 'evidence'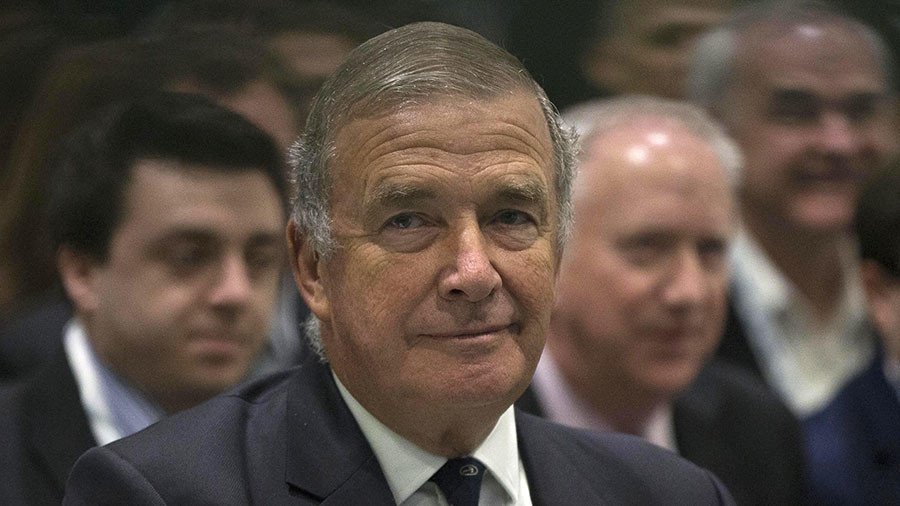 During a live interview, a BBC news presenter declared "we're in an information war with Russia" after a former Royal Navy chief questioned the "extraordinary" claims surrounding an alleged chemical attack in Syria.
Former Navy Admiral Lord West's questioning of the mainstream narrative surrounding the alleged chemical weapons attack in the town of Douma led the BBC's Annita McVeigh to suggest that truthfully stating his position and posing questions risked "muddying the waters" in an ongoing "information war with Russia."
HAAAAA!! BBC interviews British Admiral Lord West who says it's clear Assad didn't use chemical weapons because that would be an idiot move for him & no proof. BBC host then tells West to stop exposing the lies because it will help Russian disinformation! https://t.co/Z2xCN8c1eq

— Lee Camp [Redacted] (@LeeCamp) April 17, 2018
Lord West had described how in his view the claim that Bashar Assad ordered the attack "doesn't ring true," asking "what benefit is there for his military?" He went on to say "we know that in the past some of the Islamic groups have used chemicals, and of course there would be huge benefit in them labelling an attack as coming from Assad."
West went on to question the 'evidence' provided by groups like the White Helmets and the World Health Organization, both of which he described as "not neutral."
The former First Sea Lord then described how in the past he had been put under pressure to support politically motivated narratives: "I had huge pressure put on me politically to try and say that our bombing campaign in Bosnia was achieving all sorts of things which it wasn't. I was put under huge pressure, so I know the things that can happen."
At that point the BBC's McVeigh appeared to question whether he should actually be expressing his opinion truthfully, asking: "Given that we're in an information war with Russia on so many fronts, do you think perhaps it's inadvisable to be stating this so publicly given your position and profile, isn't there a danger that you're muddying the waters?"
West replied: "I think the answer is, if there's a real concern, let's face it, if [Assad] hasn't done it then that is extremely bad news. If Assad hasn't carried out the attack, I think it's just worth making that clear. I think our government's policy towards Assad has not been clever since 2013."
In a response to RT, the corporation said: "It is the job of BBC presenters and reporters to ensure all angles within a debate are explored and challenged. That is exactly what happened in this interview."
Think your friends would be interested? Share this story!
You can share this story on social media: