Britain should 'move towards friendship' with Assad – ex-UK ambassador to Syria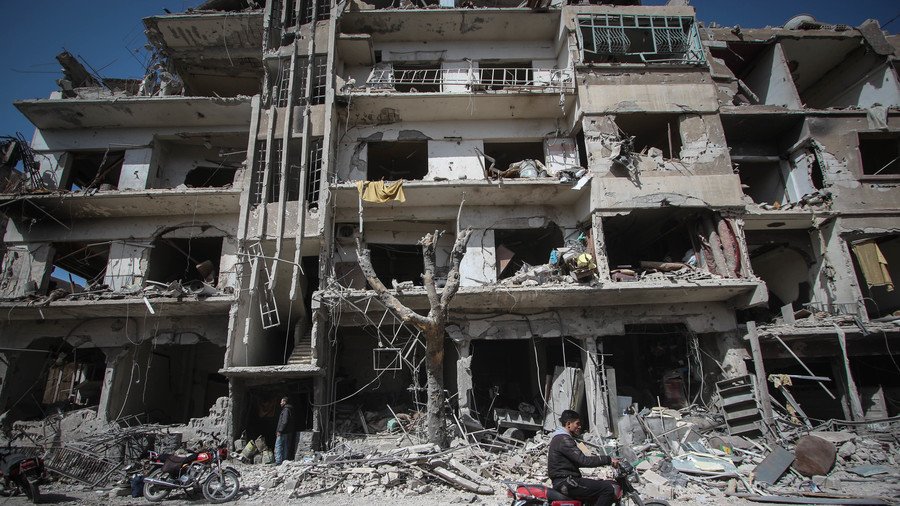 The UK "should swallow its pride" and reopen its embassy in Damascus, the former UK ambassador to Syria said.
Calling Syrian President Bashar Assad as more of a "figurehead than a dictator," Lord Green of Deddington called for the government to rethink its strategy towards the war-torn country.
Lord Green said the UK should move "more in the direction of friendship" with Assad, as his regime "is here to stay." He was the UK's ambassador to Syria between 1991 and 1994 before he went on to found the Migration Watch think tank, which is dedicated to slashing immigration in Britain.
In an interview to the House Magazine, Lord Green said: "The reality is that the present Assad regime is now here to stay. His forces have made decisive progress on the ground, strongly supported by Russia and Iran, both now key players in the region. Even the Israelis have long learnt to live with the Syrian regime.
"As for ourselves, we will not get a sensible strategy for Syria unless we come to terms with our instinctive rejection of the Assad regime. Certainly, it is a very tough police state and has been so for decades."
It comes after UK Prime Minister Theresa May backed strikes in Syria in retaliation for an alleged chemical weapons attack in the formerly rebel-held city of Douma, Eastern Ghouta. While Assad and Russia have rejected the allegations as mere "fabrication," NATO has accused the Syrian leader of being responsible for the attack.
May defended the strikes as morally and legally right, as well as being in the "national interest," but her critics, including Labour leader Jeremy Corbyn, hit out at her for failing to consult Parliament beforehand.
READ MORE: Western version of Syria 'chemical attack' events may be all wrong, ex-UK envoy tells RT (VIDEO)
Another former British envoy to Syria, Peter Ford, questioned the authenticity of the claims surrounding the alleged chemical weapons attack in Douma on April 7.
Ford said there are "two competing versions of the events.
"The Americans have failed to produce any evidence beyond what they call newspaper reports and social media, whereas Western journalists who have been in Douma and produced testimony from witnesses – from medics with names so they can be checked – to the effect that the Syrian version is correct," Ford told RT's Bill Dod.
If you like this story, share it with a friend!
You can share this story on social media: