Where's the motive? Another ex-British military chief questions Syrian chemical attack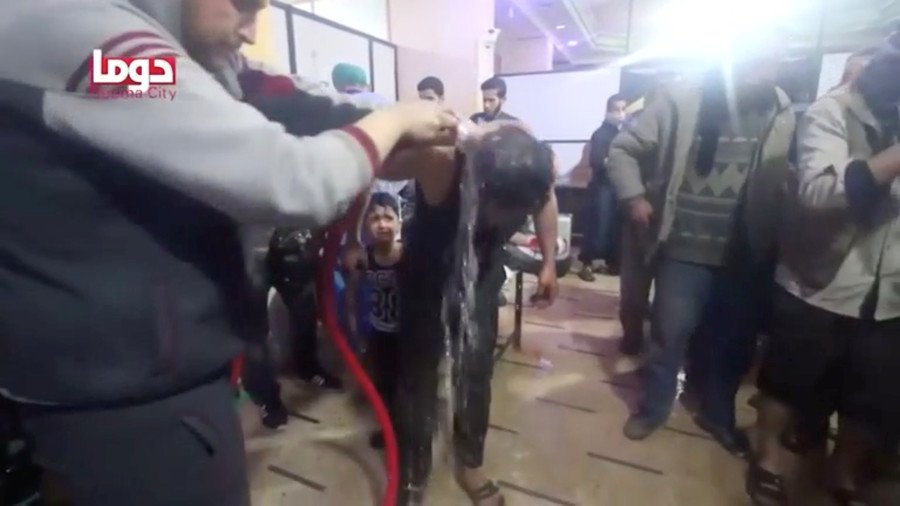 An ex-army chief has questioned claims that Syria's Bashar Assad used chemical gas against his own people in Douma. Major-General Jonathan Shaw expressed doubts over the attack, noting that Assad had already "won the war."
Shaw, a former British Special Forces chief, has challenged the UK, US and French government's line on the alleged Syrian chemical attack in Douma. He told the Daily Mail that Assad has rebels leaving the Eastern Ghoutan province by the busload – so it just doesn't add up.
"Why would Assad use chemical weapons at this time? He's won the war," Shaw said. "That's not just my opinion, it is shared by senior commanders in the US military. There is no rationale behind Assad's involvement whatsoever.
"He's convinced the rebels to leave occupied areas in buses. He's gained their territory. So, why would he be bothering gassing them?"
Shaw proceeded to point out that Assad's enemies had much more to gain from staging an attack. "The jihadists and the various opposition groups who've been fighting against Assad have much greater motivation to launch a chemical weapons attack and make it look like Assad was responsible.
"Their motivation being that they want to keep the Americans involved in the war – following Trump saying the US was going to leave Syria for other people to sort out."
Shaw's comments come as clouds of doubt begin to form over the allies' actions. Retired First Sea Lord, Lord West of Spithead, has questioned what "benefit is there for [Assad's] military," and multi-award-winning journalist Robert Fisk – who is on the ground in Douma – has spoken to civilians, doctors, and nurses in the Eastern Ghouta city… and he says none can remember a chemical attack.
Think your friends would be interested? Share this story!
You can share this story on social media: