Western version of Syria 'chemical attack' events may be all wrong, ex-UK envoy tells RT (VIDEO)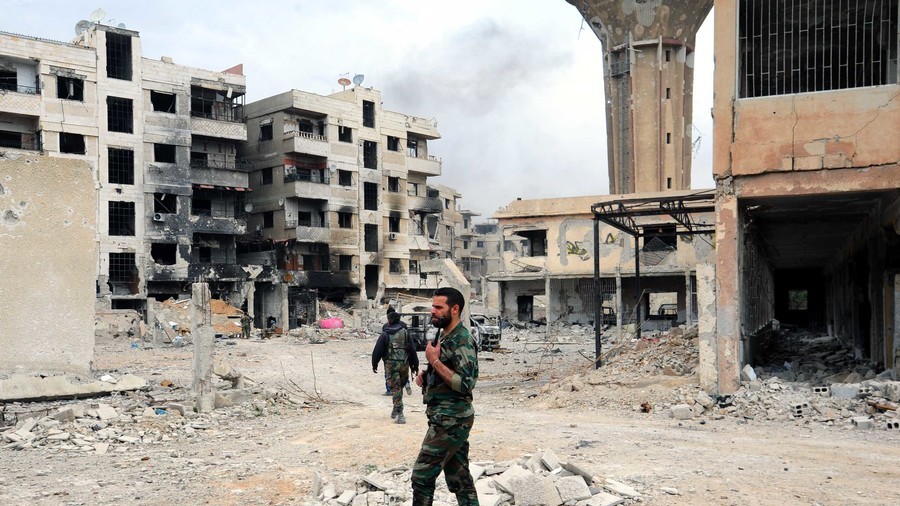 "There are two competing versions of events" on the alleged chemical attack in Douma, former British ambassador to Syria Peter Ford has told RT. The alleged gas attack sparked missile strikes from the UK, US, and France.
Ford has been one of many to question the allies' position on the alleged gas attack in Syria. He explained to RT's Bill Dod that things might not be as they appear in the Eastern Ghouta region.
"As we know there are two competing versions of events," Ford said. "The Americans, the British and the French claim there was a chemical weapon that was used. The Russians and Syrians insist that only conventional bombs were dropping in the area at that time.
"The Americans have failed to produce any evidence beyond what they call newspaper reports and social media, whereas Western journalists who have been in Douma and produced testimony from witnesses – from medics with names so they can be checked – to the effect that the Syrian version is correct."
Ford went on to tell RT UK that the Organization for the Prohibition of Chemical Weapons (OPCW) may discover a red herring or two when its team arrives at the site of the alleged attack. So far, the OPCW has not been able to gain access to Douma.
"I'm sure the OPCW will conduct a very thorough investigation and they must be alert for further fraud," the ex-ambassador to Syria added. "It is possible that [militant group] the Army of Islam deliberately left contaminated bodies or rigged evidence behind. I don't rule that out in the least, and the inspectors will need to be alert."
Think your friends would be interested? Share this story!
You can share this story on social media: