Embarrassment for May as House of Lords votes for Britain to stay in customs union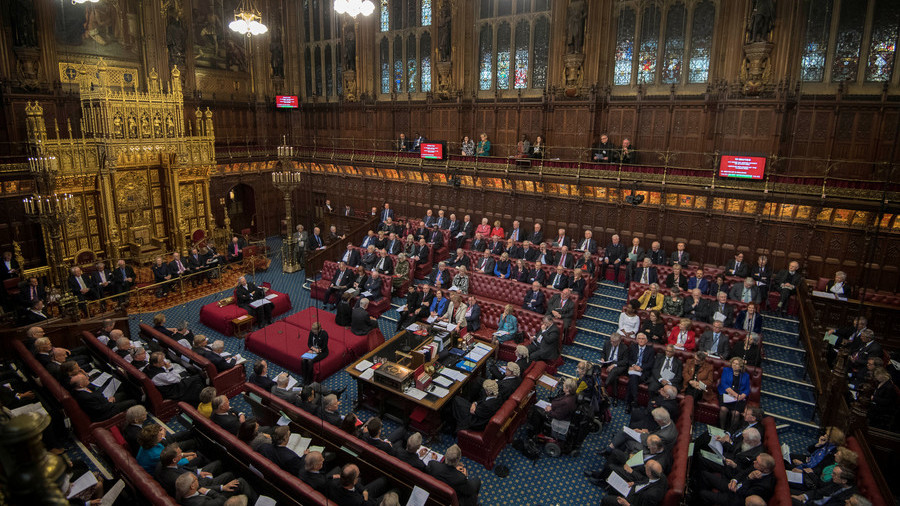 The House of Lords has voted for Britain to remain in the customs union with the EU after Brexit.
READ MORE: Good Friday Agreement: Has Brexit put Northern Ireland's peace at risk?
The vote is an embarrassing defeat for Prime Minister Theresa May, who earlier this year was adamant that Britain's exit from the EU would involve leaving both the customs union and the single market. Activists are now calling on her government to reopen the issue. Shadow Brexit Secretary Keir Starmer took to Twitter to hail the victory and called for a vote to be taken in the Commons now.
READ MORE: 'We won't hold UK hostage over Brexit': Spain hopes to finalize Gibraltar deal by October
A cross-party alliance in the upper house of parliament put forward an amendment to the UK's Withdrawal Bill which would require ministers to at least attempt to negotiate the terms of a future customs union arrangement. The legislation passed by a vote of 348 to 225. They will now have to deliver a report on their efforts by the end of October.
While the defeat had been expected by the government, critics believe the size of the majority in favour of staying in the customs union will force the government into a rethink of its stated policy of leaving to pursue free trade deals with other countries around the world.
READ MORE: Leave voters have 'tears of regret' as Remainers call for #finalsay
A precondition of customs union membership is that the EU must negotiate on behalf of the union as a whole in trade talks. Member states are not permitted to negotiate trade deals individually, but benefit from having no duties levied on goods travelling within the free trade area.
Think your friends would be interested? Share this story!