'We won't hold UK hostage over Brexit': Spain hopes to finalize Gibraltar deal by October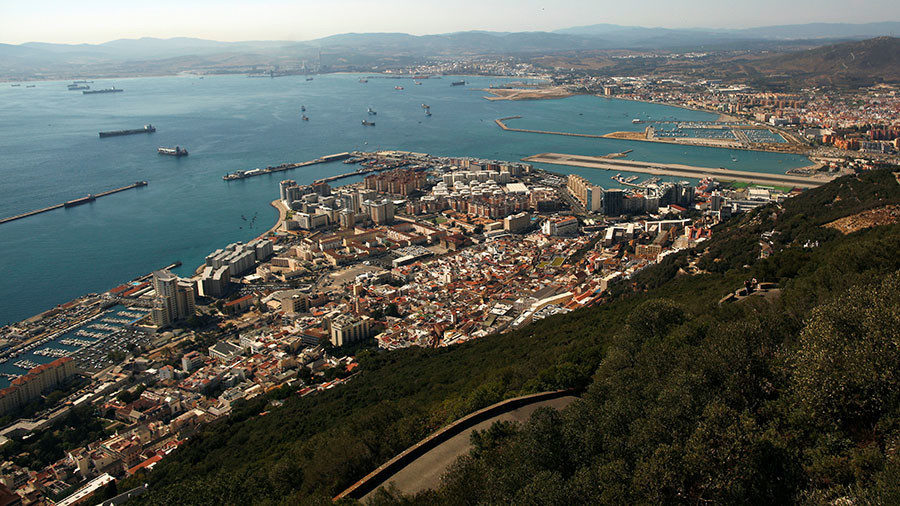 Spain's foreign minister says the country still wants to reclaim the British semi-enclave of Gibraltar but has pledged that it won't hold up the UK's transition out of the European Union to realize its territorial ambitions.
"We recognize that Gibraltar was ceded to Britain more than 300 years ago but our aim is to recover it," Alfonso Dastis told Reuters. "However, we do not want to convert the conversation between the European Union and Britain into a hostage-type situation."
Dastis said that since January UK and Spanish officials have met a handful of times, and that both sides hope that bilateral negotiations will be complete by October, when the London and Brussels are expected to finalize the exit deal, ahead of Britain leaving the EU in March 2019.
"Our aspiration is that the bilateral agreement with Spain can be signed off the same time as the general agreement," said Dastis. "Things are progressing well so therefore we'd like to be optimistic."
Concern over the fate of the disputed territory was raised after a condition was inserted in the EU negotiations agreement, stipulating that no overall Brexit deal can be signed without bilateral agreement between Madrid and London over Gibraltar.
Known as Clause 24, it gives Madrid power to hinge the entire negotiation with the 500-million strong bloc on the fate of the Rock, which is inhabited by 30,000 English-speaking British passport holders.
Statements from Dastis are reassuring, after predecessor José García-Margallo said in the hours after the UK's Brexit referendum in 2016 that "the formula of co-sovereignty – the Spanish flag on the rock – is much closer than before."
READ MORE: hat about Scotland, London, and Gibraltar? Irish Brexit border 'deal' already under pressure
Nonetheless, Spain will hope to extract additional concessions, including greater financial disclosure for residents of Gibraltar – which it says is a haven for tax avoiders – and joint ownership of the busy local airport built on land Spain does not believe to be a part of Gibraltar. Spain has made two previous attempts to assume partial control of North Front Airport, which earns significant fees on tourists traveling in and out of Spain.
"It seems to us a good idea to make a third attempt. You could apply the saying 'third time lucky'," said Dastis.