Britain stokes tensions with Russia & Syria… while armed forces 'woefully' understaffed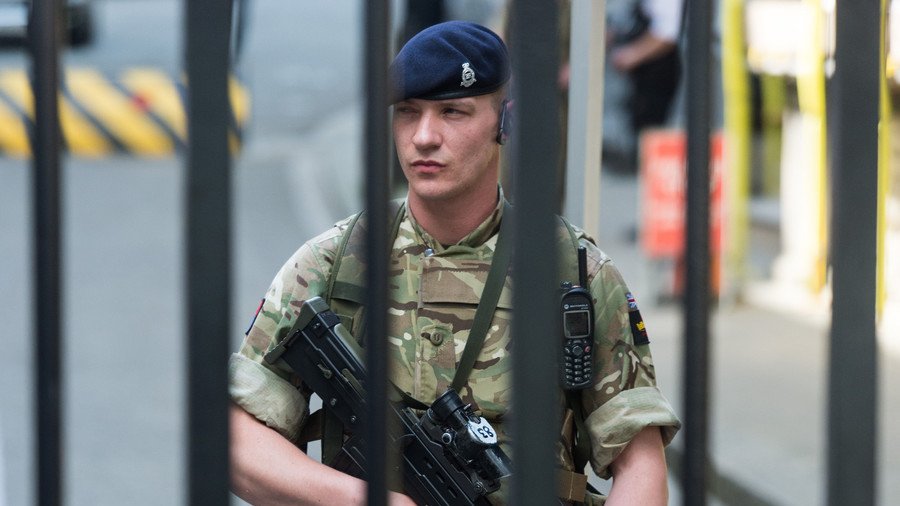 As tensions between the UK, their allies, and Russia continue to mount; the British armed forces is nearly in its worse state since the Napoleonic Wars, with a manpower deficit of some 8,200 military personnel.
According to a report to be published on Wednesday by the National Audit Office (NAO), Britain's military is experiencing the largest deficit in 10 years in some of the most critical areas. These include gaps of up to 26 percent against the standard requirement in the intelligence, engineering and piloting fields. Some 2,400 more staff are needed – mostly engineers in the Royal Navy, 700 intelligence analysts and 800 pilots, especially in the RAF.
READ MORE: 'Horrifying' defence cuts could see British Army smaller than before Napoleonic wars
Amid reports of ongoing slashes to defense cuts, it is understood that the shortage of personnel is due to issues with recruitment and retention, although the Ministry of Defense (MoD) claims it has spent £664 million ($942 million) on this since 2013. It comes after news of Britain being forced to play second fiddle in last weekend's airstrikes on three suspected chemical weapons sites in Syria. Its involvement was massively dwarfed by that of the US and France, with the former responsible for 76 of the 108 missiles fired, while Britain only launched eight from its four RAF Tornado jets.
Meg Hillier, the Labour chairwoman of the Public Accounts Committee, said tensions have never been so bad with Russia, and it is therefore critical that the armed forces are fully staffed. "But the NAO report shows that the armed forces are woefully below complement," she said, according to Sky. "The Ministry of Defense needs to take a long hard look at its current approach."
Hillier continued: "Without more innovative methods to attract and retain staff, the UK risks continuing with big gaps in capability and overstretching already hard working and crucial service personnel."
An MoD spokesman said recruiting and retaining talent was a "top priority" and there were many schemes to attract and keep skilled personnel. "The military has enough personnel to meet all its operational requirements, including being active on 25 operations in 30 countries throughout the world," he said. "In the past year we have recruited over 13,000 people into the armed forces."
If you like this story, share it with a friend!
You can share this story on social media: