UK embassy in Moscow: Russia must be held to account in OPCW and UNSC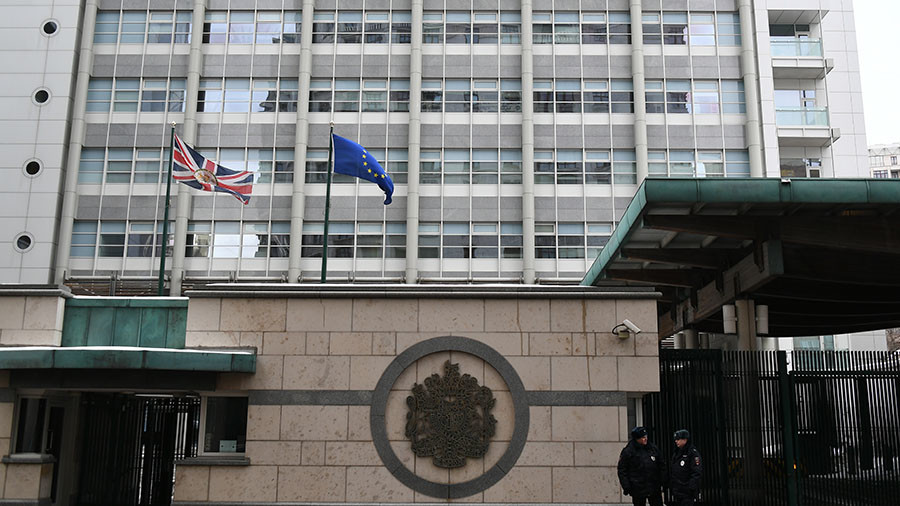 The UK embassy in Moscow repeated accusations that Russia breached the Chemical Weapons Convention, saying it must be held to account at the OPCW and UN Security Council over the Skripal poisoning.
In a string of tweets posted by the British embassy in Moscow, Ambassador Laurie Bristow defended the UK's stance on the Organization for the Prohibition Of Chemical Weapons' (OPCW) findings into the poisoning in Britain of former double agent Sergei Skripal and his daughter, Yulia. The Twitter series detailed Britain's reasoning as to why Russia is behind the poisoning in Salisbury, after which the Skripals were left in a critical condition.
READ MORE: Britain requests UN Security Council meeting on OPCW report into Salisbury poisoning
Both Skripals are reported to be recovering. Yulia Skripal was released from hospital on Monday, and is currently in a safe house, under supervision from the UK government.
"[The] UK assessment [that] Russia [is] highly likely responsible [is] based on: identification of nerve agent as one of military-grade Novichoks; knowledge Russia produced Novichoks; Russian state record of assassination of defectors," one of the tweets from the UK embassy said.
"New information shows: 1) in last decade Russia has produced and stockpiled small quantities of Novichoks 2) researched use of chemical warfare agents for assassination 3) continued Russian intelligence interests in Skripals dating back at least as far as 2013.
"Put the facts together there is only one conclusion: only the Russian state has the means, the motive, and the record to carry out this crime. No plausible alternative."
To round off the Twitter thread, the British embassy in Moscow announced that the UK has called meetings of both the OPCW and United Nations Security Council, to discuss the perceived breach of the chemical weapons convention.
The Russian Ambassador to Britain, Alexander Yakovenko, held his own media briefing on Friday, accusing the UK of pursuing a policy of "destroying evidence" in the Skripal case.
Yakovenko reiterated Russia's dismay over the British government's refusal to allow Russian diplomats access to the Skripals, saying that from Moscow's point of view, the two Russian nationals appear to have been abducted by the British authorities.
The ambassador said London's approach to the high-profile case followed a pattern in which the UK chose to classify details from the public and ignore Russia's request to disclose them.
READ MORE: Russian Embassy doubts statement released by UK police was indeed Yulia Skripal's
Russian Foreign Ministry spokeswoman Maria Zakharova has also said: "Even if it's Novichok, about 20 countries produced it. About 20 countries could have developed this chemical material – why have they pointed at Russia?"
Think your friends would be interested? Share this story!
You can share this story on social media: