Britain requests UN Security Council meeting on OPCW report into Salisbury poisoning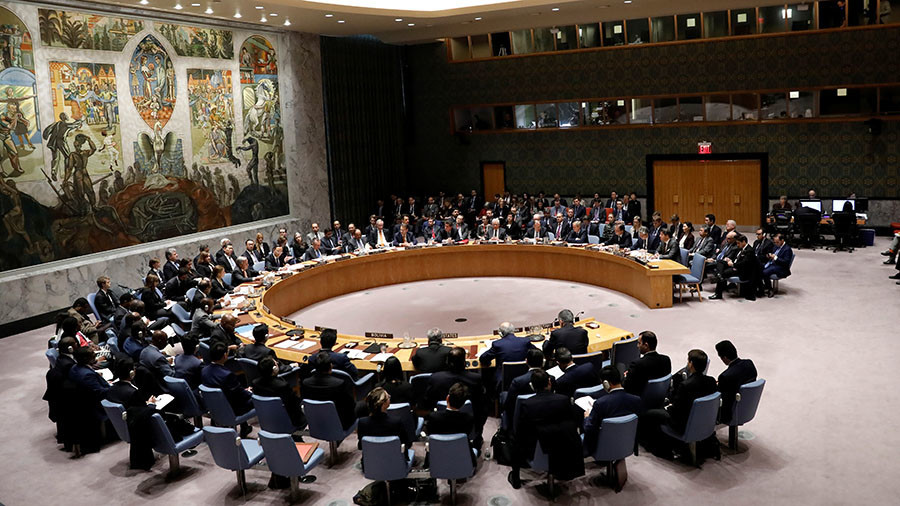 The UK has requested a UN Security Council meeting next week to discuss the OPCW's report into the Salisbury poisoning of Sergei and Yulia Skripal.
The Organization for the Prohibition of Chemical Weapons (OPCW) published a summary of its analysis, which confirmed the British findings on the nerve agent used in last month's poisoning of former Russian double agent Sergei Skripal his daughter Yulia and a police officer who assisted them, in the English city of Salisbury.
It did not however provide any evidence on where the nerve agent may have originated from or back up Britain's claims that Russia was to blame.
The British mission to the UN has requested a meeting of the Security Council on the Organization for the Prohibition of Chemical Weapons (OPCW) report. "We expect this to be held next week," the mission said in a tweet.
READ MORE: OPCW confirms British findings over substance used in Salisbury poisoning
Despite the UK government's claims of Russian 'culpability' for the poisoning, the report doesn't assign blame for the incident. Furthermore the watchdog's executive summary of the findings did not specifically name the chemical agent, although said it has been named in the full classified report.
Testing by four laboratories affiliated with the OPCW confirmed Britain's findings and detailed that the nerve agent was of a "high purity."
Russia has consistently denied any involvement in the poisoning. Kremlin spokesperson Dmitry Peskov said Britain would have to apologize to Russia for its "mad accusations."
The incident prompted the largest Western expulsion of Russian diplomats since the Cold War. European allies of the UK and the US sided with May's view that Moscow was either responsible or had lost control of the nerve agent. The Kremlin responded expelling Western diplomats.
The OPCW will hold a special session on the incident next Wednesday, where its members are set to discuss the findings.
DETAILS TO FOLLOW