OPCW backs UK findings over nerve agent used in Salisbury poisoning, but doesn't identify source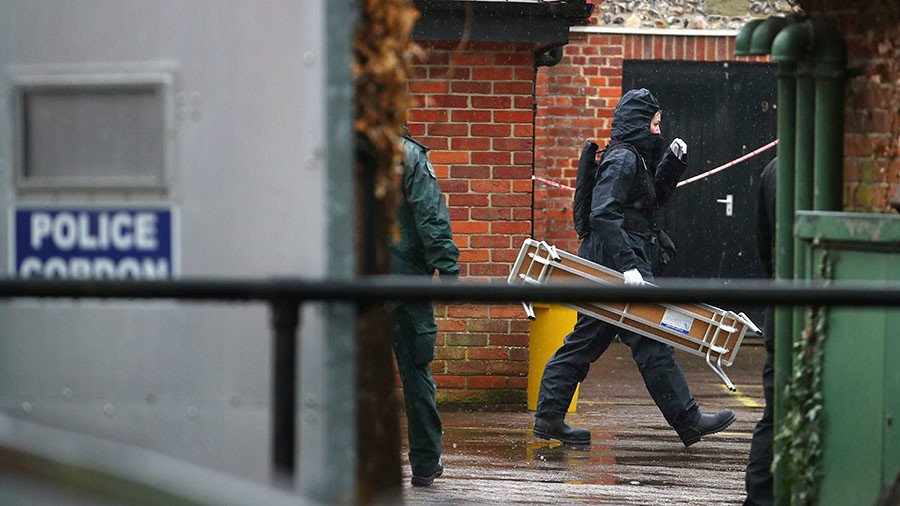 The OPCW has confirmed the UK's conclusions about the type of nerve agent used in the poisoning of Sergei and Yulia Skripal, but provided no new evidence to back up Britain's claim that Russia was to blame for the attack.
The Organization for the Prohibition of Chemical Weapons (OPCW) published a summary of its analysis, which confirmed the British findings about the nerve agent used in last month's poisoning of former Russian double agent Sergei Skripal, his daughter Yulia and a police officer who assisted them in Salisbury.
Despite the British government's claims of Russian 'culpability' for the poisoning, nowhere does the OPCW's report assign blame for the incident or even identify the source of the agent.
The part of the report that has been released publicly does not even specifically name Novichok as being the substance used, although it says it does name the substance in the parts of the findings which remain classified.
Despite no new evidence being provided, the UK's Foreign Secretary Boris Johnson immediately claimed the OPCW's findings meant there was "no doubt" of Russia's responsibility for the incident. Johnson demanded that Russia "give answers" as "only Russia has the means, motive and record [for the poisoning]."
Last week, Johnson faced accusations of misleading the British public after he said in a televised interview that scientists at the government's military laboratory, Porton Down, had told him the nerve agent definitely came from Russia. The lab's chief executive later said they had done no such thing.
The OPCW used their own samples gathered from the victims of the poisoning and contaminated environmental matter to put together its conclusions.
"The results of analysis by OPCW-designated laboratories of environmental and biomedical samples collected by the OPCW team confirm the findings of the United Kingdom relating to the identity of the toxic chemical that was used in Salisbury and severely injured three people", the OPCW said.
The watchdog also found "the toxic chemical was of high purity" because of an "almost complete absence of impurities."
UK Prime Minister Theresa May declared on March 12 that the Skripals had been poisoned with a military-grade nerve agent identified as A-234, also known as Novichok.
Russia's Foreign Ministry call the OPCW report a part of London's operation to discredit Russia.
The OPCW will hold a special session on the incident next Wednesday.
Think your friends would be interested? Share this story!
You can share this story on social media: