Yulia Skripal issues statement via British police, asks cousin not to contact her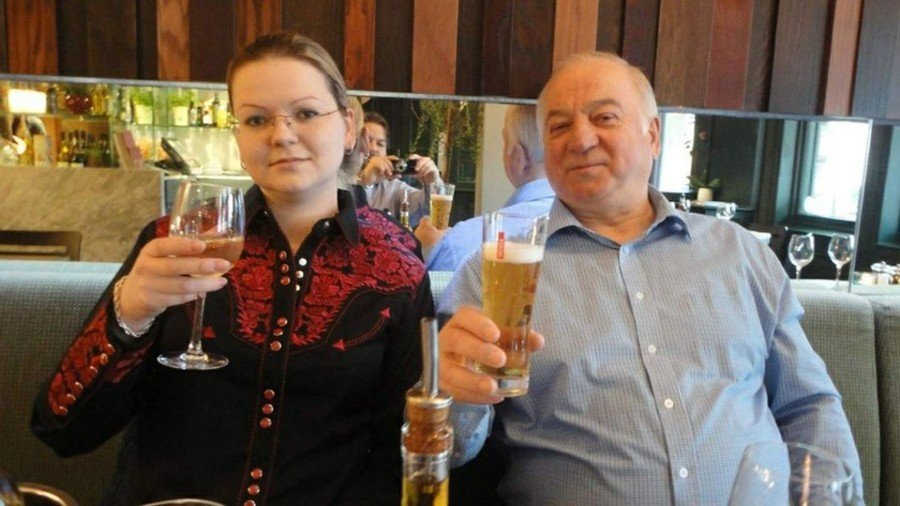 Yulia Skripal has refused contact with the Russian Embassy and her Moscow-based cousin, Viktoria, and asked for no one else to speak on her behalf, in a statement released by Scotland Yard after she was discharged from hospital.
Despite leaving Salisbury hospital on Monday, Skripal said that she is "still suffering with the effects of the nerve agent used against us," adding that her father, former double agent Sergei, remains "seriously ill."

"I find myself in a totally different life than the ordinary one I left just over a month ago, and I am seeking to come to terms with my prospects, whilst also recovering from this attack on me," the statement said.

Skripal, a Russian citizen, said that she has been given contacts at the Russian Embassy in the UK, but said that at "the moment I do not wish to avail myself of their services," adding that "if I change my mind I know how to contact them."
Explaining that she is "not strong enough to give a full interview to the media," Skripal insisted "that no one speaks for me, or for my father, but ourselves." She specifically asked her cousin, Viktoria, who has appeared extensively on Russian television and requested to see Yulia through diplomatic channels, "not to visit me or try to contact me," underlining that "her opinions and assertions are not mine and they are not my father's."

Viktoria told Ruptly last week that Yulia sounded "coached" and "did not use her own words" during the only phone conversation between the relatives. Despite Yulia saying she was not open to a visit on the phone line, Viktoria insisted that it would overcome "bureaucratic tricks" that led to her visitor visa application to the UK being denied, and she personally appealed to Theresa May to overturn the decision.
READ MORE: 'Not her own words': Skripal relative describes weird phone call, asks PM May for UK visa
Hours earlier, a Russian Embassy source in London accused UK authorities of "forcibly detaining" Yulia and her father and said that Moscow diplomats would continue to try to arrange a meeting with her.
What @thetimes actually reveals is that Yulia Skripal is held hostage by the same people who destroy evidence and fail to come up with a single official account of the crime. pic.twitter.com/XJi2U1fWP7

— Russian Embassy, UK (@RussianEmbassy) April 11, 2018
"The UK side continues to deny us information about her true health status, wishes or location," the source told RIA news agency. "It is apparent that she is being isolated, eyewitness evidence is being concealed, and obstacles are being erected in the path of an objective and independent investigation."
Skripal and her father fell into a coma for several weeks, following what appeared to be a poisoning on March 4 in the city of Salisbury, where Sergei lived after being exchanged in a spy swap in 2010.
The UK insists that Russia was behind the attack, a claim the Kremlin has staunchly denied. Britain and its allies have expelled over 100 Russian diplomats over the incident, with mirror measures being applied by Moscow.
You can share this story on social media: