'Not her own words': Skripal relative describes weird phone call, asks PM May for UK visa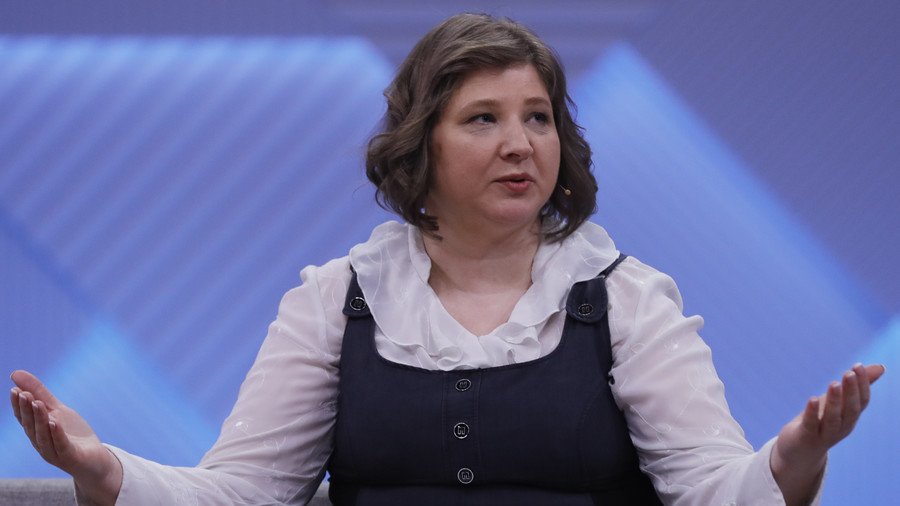 Sergei Skripal's niece has written a letter to Theresa May after the UK abruptly denied her an entry visa to visit relatives, who are recovering from alleged poisoning by a military grade nerve agent, Victoria Skripal told Ruptly.
Shocked by the British authorities' refusal to grant her a visa to visit relatives recovering from the March 4 attack in Salisbury, Viktoria Skripal told RT's Ruptly video agency that she is planning to plead the case to the British Prime minister – especially after she was forced to tell Skiripal's 90-year-old mother about the poisoning in order to get the needed paperwork.
"The main thing I want now is to see them in person in order to personally tell our grandmother about the state of health of her son and granddaughter. But my visa was denied," Viktoria said, quoting the text of the letter she plans to send to PM May.
While the entire world is focused on the political scandal fueled by London's accusations of Moscow, Viktoria, in her letter, reminds the British Prime Minister, that "ordinary people, our family" are at "the epicenter of this scandal." All Viktoria and her relatives want now is "to be close" to their loved ones and support them in their recovery, hoping that Theresa May can relate to this "simple human desire."
Yet Viktoria says she was denied entry to the UK because, in the first instance, her uncle Sergei Skripal and cousin Yulia were allegedly "not in the right condition" to receive visitors, and also because had never previously had a British visa issued to her. Earlier, Britain's Home Office spokesman noted that they "refused a visitor visa application from Viktoria Skripal on the grounds that her application did not comply with the immigration rules."
"I will collect all the missing documents and I hope your bureaucratic tricks will not continue to separate me from my loved ones," Viktoria read the text of the letter on the sidelines of a Russian talk show in Moscow. "I urge the UK and you [PM May] personally to reconsider the decision to refuse my visa."
During a brief phone conversation she had with Yulia when she regained her consciousness, Viktoria recalls her cousin saying "nobody is going to give you a visa." Commenting on the call, Viktoria told Ruptly that she believes that conversation was prompted and coached, especially after Yulia noted that she would likely not consent to her visit, given the "situation."
"You know what the situation is like here," 33-year-old Yulia told her cousin on the phone. "We will figure it out later."
"It was clear that she did not speak with her own words," Viktoria told Ruptly. "It could not be heard on the phone, but [I heard someone saying] - 'You can talk.' She was obviously shuffled [by someone] and [somebody] dialed my number for her, because she clearly did not remember all nine figures of my cell number. Logically, she had to call my home number, but for some reason, she phoned my cell phone."
READ MORE: 'You can't decide in 24 hours what type of poison was used' – 1st OPCW head on UK's Skripal probe
The Skripals, who were discovered unconscious on March 4 on a bench at a shopping center in the town of Salisbury, have been treated in a UK hospital. British authorities insist they were poisoned by a military-grade nerve agent of Soviet origin (A-234, also known as 'Novichok'). After battling for their lives for weeks, both Sergei and Yulia are reportedly no longer in critical condition and are now recovering.
The incident, which still poses more questions than answers, was used by Prime Minister Theresa May and other British officials to claim that it was 'highly likely' that Russia was behind the attack in Salisbury, and to pressure UK allies into introducing 'retaliatory' measures against Moscow before any investigation was concluded. Russian authorities have denied any involvement in the poisoning, saying there were no facts supporting the accusations, and urged an open, joint investigation into the case, which was rejected by the British side.
Think your friends would be interested? Share this story!
You can share this story on social media: