'We can resolve all issues by picking up the phone' – Russia's FM spokesperson on Syria standoff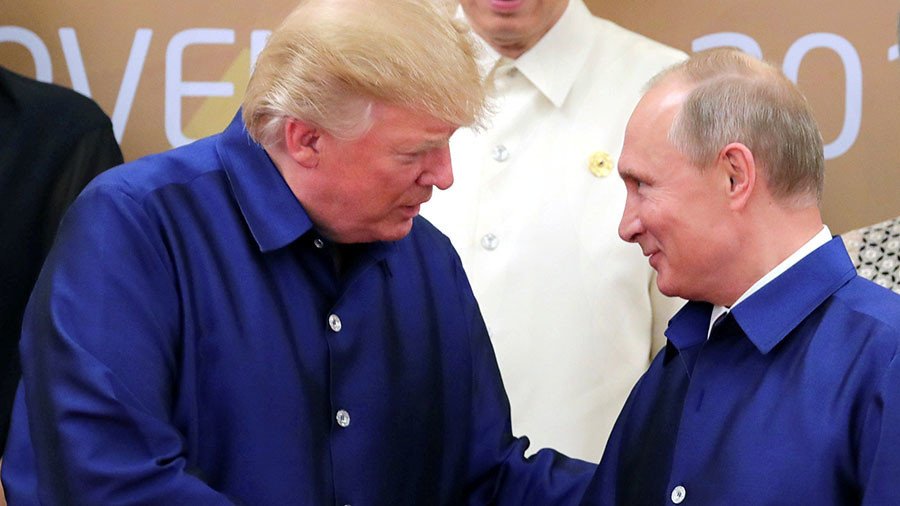 The US and Russia can find a way out of the deadlock in Syria if they talk to each other, Russian Foreign Ministry spokesperson Maria Zakharova believes, but should Washington launch an attack, Moscow will stand by its people.
In an interview with Sky News on Thursday, Zakharova stressed that Moscow and Washington should not allow the tensions over Syria to spiral into a direct confrontation on the ground.
Asked about the chances of a doomsday scenario in which Russian and American blood will be spilled as result of the US-led military action, Zakharova said that Moscow and Washington have all the means to prevent such a showdown and its potentially disastrous consequences.
"We're living in 2018 and we have all sort of communication, including Twitter, and we can resolve all the questions like that - just picking up the phone, just sending messages - and I think this is the case which should be resolved through the communication but not through force," the Foreign Ministry's spokesperson said.
Zakharova reiterated that Russia will protect its people on the ground should missiles start flying. Commenting on the earlier statement by Moscow's envoy to Lebanon, Alexander Zasypkin, who warned that the Russian military reserves the right to intercept incoming missile and strike launch sites in case of an attack, Zakharova said that the envoy's words should be understood in the sense that Russia will not abandon its people.
"I would stress one more time and that was the idea of our ambassador in Lebanon as well that Russia will protect its people on the ground. It's obvious," Zakharova told Sky.
Rejecting the parallels with the 1962 Cuban missile crisis, which put the world to the brink of a nuclear war, she argued that the times have changed. "I just want to remind you one more time it's 2018, it's not the middle of the 20th century," she said, adding that in a time of instant communications there's no reason "why people who are in charge of our security and international peace can't talk."
Russia does not seek praise, only genuine cooperation in the fight against terrorism, Zakharova said, commenting on US President Donald Trump's recent tweet. The US president lamented that the US-led anti-terrorist campaign in Syria was underappreciated. "Where is our 'Thank you America?'" he wrote.
Zakharova pointed to the dismal long-term effects of previous US military endeavors.
"I think people in Iraq are still thanking the United States for what they were doing and what they've done to their country and so we hope that Syria will have better future."
"We do not need any sort of appreciation of what we are doing on the ground, what we need is cooperation, similar words but a little bit different," she said. Russian President Vladimir Putin called for the creation of a broad international coalition against terrorism during his speech at the UN back in 2015, Zakharova reminded, adding that the proposal "is still on the table."
"We are actually looking forward to closer cooperation with other countries on Syria. We really want and we really need it," she said.
You can share this story on social media: