UK claims of Russia spying on Skripals is a 'big surprise' – Russian Ambassador Yakovenko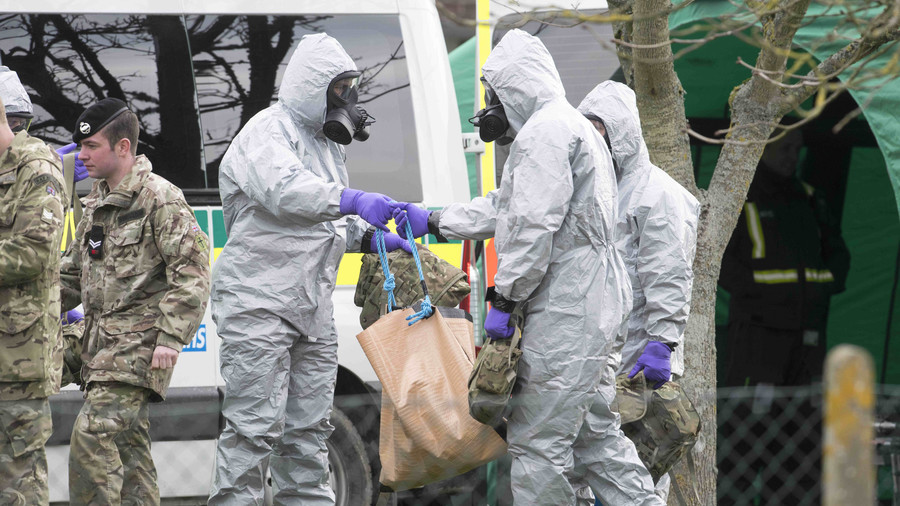 UK allegations of Russian agents spying on the Skripals for the past five years are a "big surprise," Russian Ambassador to Britain Alexander Yakovenko says.
Speaking at a press conference in London on Friday morning, Yakovenko was asked about a newly declassified letter by Downing Street to NATO claiming Russia has been hacking into the emails of former Russian double agent Sergei Skripal and his daughter Yulia for the past five years. He said Prime Minister Theresa May's government should have sent the allegations directly to Russia.
"If someone was spying, why were the British services not complaining about that?" Yakovenko told reporters.
"They always complain if something goes wrong. We didn't see any signs, any applications from the British side that they are not happy with the way Skripals were living in Salisbury."
The letter by National Security Adviser Sir Mark Sedwill to NATO Secretary-General Jens Stoltenberg also contained allegations of Russians smearing nerve agents onto door handles to assess their effectiveness.
Police investigating the Salisbury poisoning said the highest concentration of the Novichok nerve agent had been found on Sergei Skripal's front door.
The letter also claimed that the nerve agent used to poison the Skripals had most likely been made at a laboratory in Shikhany, near Volgograd, which is a branch of the State Institute for Organic Chemistry and Technology.
Yakovenko said the UK appears to be pursuing a policy of "destroying evidence" in the Skripal case. He reiterated Russia's dismay over the British government's refusal to allow Russian diplomats access to Skripal and his daughter. He added that Moscow believes the two Russian nationals have been abducted by British authorities.
Russia vehemently denies being behind the attack in Salisbury. It accuses the UK of denying it a chance to directly examine samples of the agent.
Russian Foreign Ministry Spokeswoman Zakharova said: "Even if it's Novichok, about 20 countries produced it. About 20 countries could have developed this chemical material – why have they pointed at Russia?"
If you like this story, share it with a friend!
You can share this story on social media: