Marrow grower, fish tosser, and toff 'most admired' politicians in the UK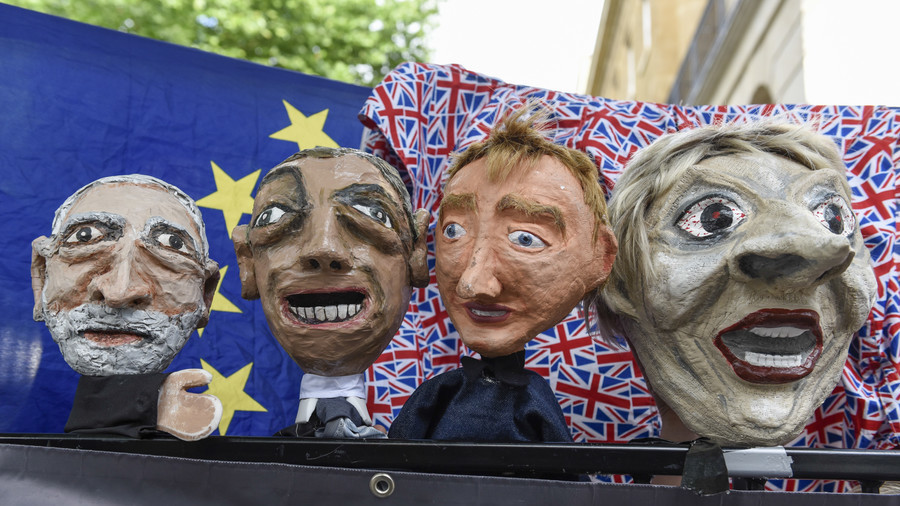 The UK's most divisive politicians are also the most popular. Jeremy Corbyn, Nigel Farage, and Jacob Rees-Mogg recently topped a poll which asked Brits who they most admired.
According to a YouGov poll that asked the public who they most admired in the world, Labour leader Jeremy Corbyn stood at number five for men, the highest of any British politician. Surprising, considering he has worse press than that lady who threw a cat in a bin.
Corbyn was still behind US President-turned-jet ski enthusiast Barack Obama and a man who gets paid to wave (Prince Harry), among others.
The UK's top political female is Nicola Sturgeon, who came in at number 10, in front of the country's second-ever female prime minister, Theresa May.
In the UK specifically, it is David Attenborough and the Queen who are the most admired man and woman (please note that individual country rankings include locally popular figures that weren't popular enough internationally to make the global list) https://t.co/RzfYg4DJB8pic.twitter.com/h5nFovJi30

— YouGov (@YouGov) April 11, 2018
In the list is littered with royalty, Queen Elizabeth II was the UK's most admired person, with an admiration score of 19.60%. Taking silver in the admiration stakes was national treasure Sir David Attenborough, coming in at 16.60%. While Prince Philip, the often controversial (read racist) husband of the Queen, snuck in at number nine.
READ MORE: Suicide cult or heavy metal fans? Police launch huge rescue op for nothing
While Corbyn had a rating of 4.90%, he was closely followed by the UK's plummiest person, Tory backbencher Jacob Rees-Mogg, with 3%, and ex-UKIP leader and fish-tosser Nigel Farage at 2.70%.
In what is already being described in the RT newsroom as a fix, Russian leader Vladimir Putin only received a rating of 0.80%.
If you like this story, share it with a friend!