Two ex-British ambassadors question claims that Assad ordered chemical attack as threat of war grows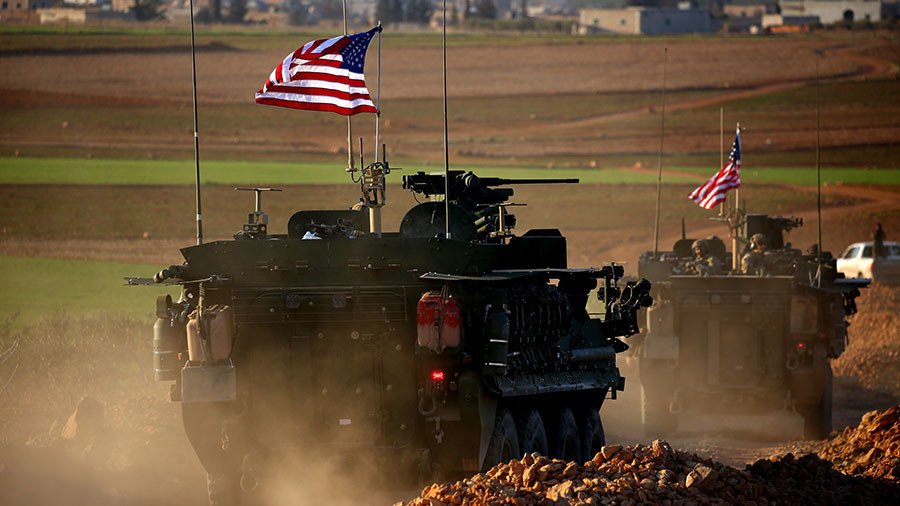 Ex-British ambassadors questioned claims that Assad is behind a chemical attack that killed dozens of Syrians. Peter Ford and Craig Murray expressed doubt, urging the UK government not to rush into a war without proof.
Former British ambassador to Syria Peter Ford, speaking during a heated interview on BBC Radio Scotland, believes that the reported chemical attack in Douma may not have been committed by Assad, contrary to claims by US President Donald Trump, among others.
Chemical warfare inspectors from the Organization for the Prohibition of Chemical Weapons are set to make a trip to Douma to inspect the scene of the alleged chemical attack – but Ford doesn't think that Syrian leader Bashar Assad will be concerned about the analysis.
"I don't think Assad is in the least worried that the inspectors will find out his guilt – he is probably not guilty on this occasion," he said. "We have to engage our brains as well as our emotions here, not be stampeded by those videos which are described as being unverified, but which by dint of being repeated over and over again come to acquire a spurious credibility," Ford added. "We have to ask ourselves what are the sources in this stampede to war?"
Radio presenter Gary Robertson was having none of it. He pushed back on Ford, telling the ex-ambassador that "Assad has form [bombing his own people], and there has been fairly conclusive proof that chemical agents have been used."
Ford replied: "The correct response is obviously to get inspectors on to the alleged sites of the alleged offences. In fact, in the last few hours Russia has offered to provide escorts for inspectors from the recognized body in this field – the Organization for the Prohibition of Chemical Weapons."
Ford's comments reflected the same concerns with intelligence sources that he expressed to the BBC a year ago. "Based on previous experience, we can see that we cannot take on face value what the so-called intelligence experts tell us," he said, in reference to the Khan Sheikhoun chemical attack.
"In August 2016, [the Jihadis] mounted a chlorine gas attack on civilians and they tried to make it look like a regime operation. Mark my words, [the jihadis will make it look like the regime did it] and it will get the warmongers coming to tell us that Assad is defying us and we must go in more heavily into Syria."
When questioned by Robertson as to what "would be the interest of [the jihadis] to stage these events?" A dumbfounded Ford responded that even "a child can see that the intention was to produce hysteria."
"Now the military action that we are on the point of taking, risking our own safety. What the jihadis have done is jerk our leash," he added.
Former British ambassador to Uzbekistan Craig Murray took to his blog on Wednesday, penning a scathing piece entitled 'The Four Horsemen Gallop By;' taking aim at Theresa May and her eager finger-pointing in the Skripal poisoning, and the media… which has moved on from the Salisbury attacks and "now focuses on an attack by chemical weapons in Douma."
"[It] 'could only be' by the Russian-backed Assad regime, except there is no evidence of that either, and indeed neutral verified evidence from Douma is non-existent," Murray said.
"There is a reckless disregard for evidence base on the pretexts for all this. Indeed, the more the evidence is scrutinized, the dodgier it seems. Finally, there is a massive difference between mainstream media narrative around these events and a deeply skeptical public, as shown in social media and in comments sections of corporate media websites.
"The notion that Britain will take part in military action against Syria with neither investigation of the evidence nor a parliamentary vote is worrying indeed. Without Security Council authorization, any such action is illegal in any event.
"It is worth noting that the many commentators who attempt to portray Russia's veto of a Syria resolution as invalid, fail to note that last week, in two separate 14 against 1 votes, the USA vetoed security council resolutions condemning Israeli killings of unarmed demonstrators in Gaza."
The comments from the two former ambassadors come as MPs from all the main political parties urge the UK prime minister to consult parliament before lending military support to the US and France, both of whom are discussing options to target Assad over the alleged chemical attack in Douma. The attack is understood to have killed dozens of civilians, including women and children.
On Wednesday, Trump tweeted for Russia to "get ready," claiming that the US would send "nice and new and 'smart'" missiles at Syria.
Russia vows to shoot down any and all missiles fired at Syria. Get ready Russia, because they will be coming, nice and new and "smart!" You shouldn't be partners with a Gas Killing Animal who kills his people and enjoys it!

— Donald J. Trump (@realDonaldTrump) April 11, 2018
The president's comments come after Moscow's envoy to Lebanon, Alexander Zasypkin, said that the Russian military reserves the right to shoot down missiles and destroy launch sites in the event of US aggression against Syria.
Syria's Foreign Ministry has accused the United States of using "fabrications and lies" as an excuse to target its territory, according to its state media. "We are not surprised by such a thoughtless escalation by a regime like the United States regime, which sponsored terrorism in Syria and still does," state news agency SANA said, citing an official source in the ministry as saying.
French President Emmanuel Macron said the three countries would decide "within days" how to respond. Macron said the decision would be made on the possibility of striking Syria's "chemical capacities," while White House Press Secretary Sarah Huckabee Sanders said "all options are on the table."
Think your friends would be interested? Share this story!
You can share this story on social media: