'Plan to make me look foolish failed' – Craig Murray to RT on Skripal interview for Sky News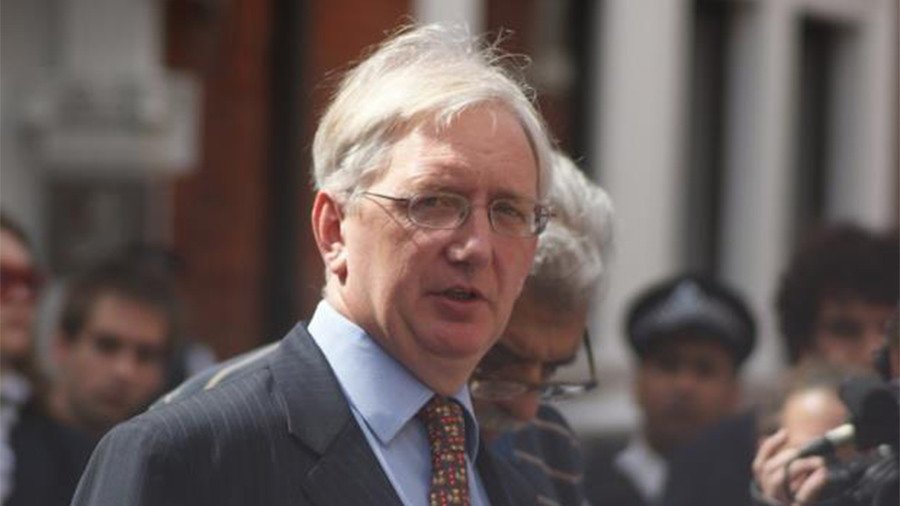 Former UK Envoy to Uzbekistan Craig Murray had a bone to pick with a Sky News presenter after his detailed interview on the Salisbury poisoning failed to make it onto the network's website. Murray told RT why it was "buried."
"[The interview] was broadcast live, but Sky's daytime audience is not all that large," Murray told RT. "A lot of people missed it and wanted to see it on their website but it wasn't shown there at all, and they said it would be."
In his interview with Burley on Sky News, Murray and the presenter clashed about Sky News' Porton Down interview, with Murray suggesting that an extra question may have been recorded after the original interview and tacked on to the end.
"What I'd said was that the interview had been heavily edited and she took exception to that and said it hadn't been heavily edited," he told RT. Murray argued that it has been done to keep the Conservative government on-side. The former diplomat believes that the goal during the interview was to ridicule him on air, without any intention of publishing his full speech online.
"I think the plan was to try and make me look foolish with the aggressive interviewing, but that didn't work. I think that's why they then buried it."
Burley, who has been an anchor for Sky News since 1988, gave Murray a piece of her mind after the former diplomat took to Twitter to ask why his conversation never made it onto Sky's website.
"Maybe you just weren't that interesting," Burley replied.
Her comments unleashed a war of words on social media, with some viewers calling her "rude" and "unprofessional."
Who believes that Sky News' motive in binning the 20 minute interview they recorded with me on the Skripals was really that I was extremely boring? And if so, why did the cameras keep rolling? And why is this @KayBurley person being so rude? https://t.co/XHM4dQoZrG

— Craig Murray (@CraigMurrayOrg) 5 апреля 2018 г.
Appallingly rude woman. And completely disingenuous - you know very well what @CraigMurrayOrg has to say is of extreme interest to us all. THAT is why the Sky interview has 'gone'. As well you know. #MurdockHack

— Jane Marshall (@JaneParshally) 5 апреля 2018 г.
For a professional you don't act it very much lmao what's with the amount of famous people recently feeling the urge to be like this on social media? It's not even down to being a professional, just being an adult to be honest

— Char 🌻 (@1Charleesi1) 5 апреля 2018 г.
Earlier this week, scientists at the Porton Down chemical weapons lab near Salisbury said they were unable to prove that a nerve agent used in the poisoning of Sergei Skripal and his daughter had come from Moscow. London insists that the substance in question was nerve agent A-234 (also called 'Novichok'), allegedly produced by Russia. Moscow denied the allegations.
Think your friends would be interested? Share this story!
You can share this story on social media: