Farage brands London crime epidemic Sadiq Khan's 'mess' as Mayor widely criticised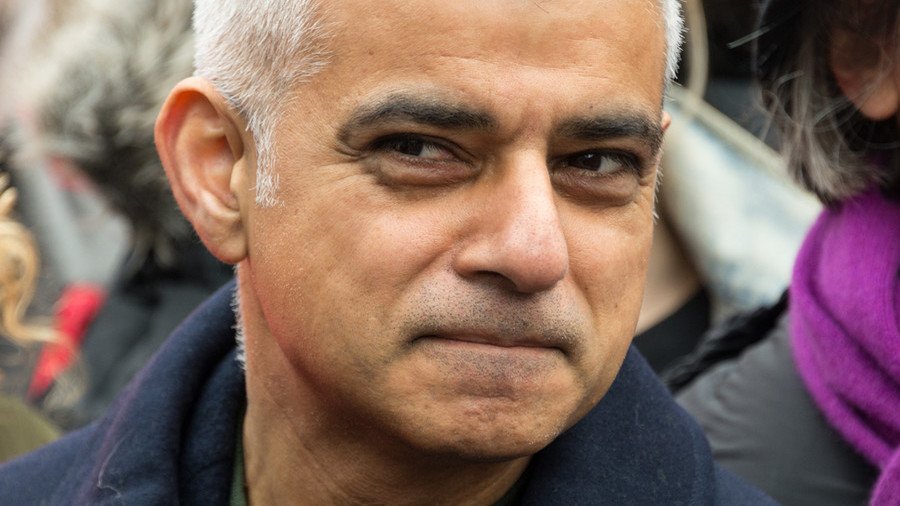 Former Ukip leader Nigel Farage has hit out at London Mayor Sadiq Khan saying London's shocking spate of murders is his 'mess'. It comes as Khan faces severe criticism over his response.
Just as news emerges of another six teenagers being stabbed in London on Thursday, Farage tweeeted:
He was among the MPs, journalists, and public slamming the mayor for failing to do enough to tackle violent knife and gun crime in the capital, which has already claimed the lives of 50 people in 2018. The spate of attacks saw London's murder rate overtake New York's in February and March.
The mayor came under fire after he said during an LBC interview on Thursday that he still had not visited the families of the victims at the scene of the attacks.
READ MORE: With 50 killed in London this year, RT asks the public whether they feel safe (VIDEO)
High-profile Labour MP for Tottenham David Lammy spearheaded criticism against Khan, as well as Home Secretary Amber Rudd, as he accused them of not visiting crime-hit constituencies sooner. A wave of criticism also poured in through social media. LBC presenter Andrew Pierce said: "50 murder victims in London already this year & deafening silence from Labour Mayor @SadiqKhan who is crime commissioner."
Tory political commentator Alex Deane said: "I think that Sadiq Khan has just forgotten that he's Mayor of London. Fair play, could happen to any of us."
The public joined the backlash as Twitterati called on Khan to resign.
But there were also those who ran to Khan's defense.
If you like this story, share it with a friend!
You can share this story on social media: