With 50 killed in London this year, RT asks the public whether they feel safe (VIDEO)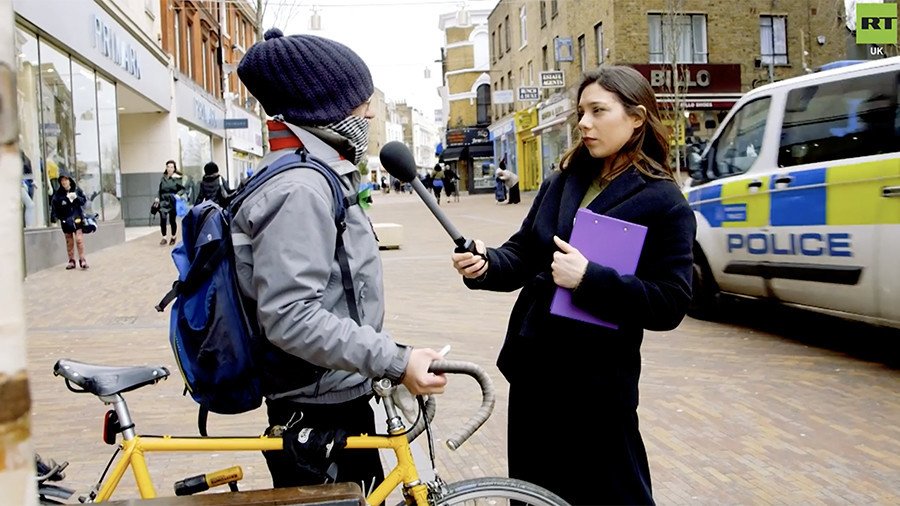 As two men found stabbed to death just miles apart in Hackney bring the capital's murder toll to 50 this year only, RT went to the East London borough to see exactly how safe its community feels.
The responses were mixed. Some people said they are considering moving abroad because of the spike in crime across the capital. But others said there is no crime epidemic, and that it has all been blown up by the mainstream media.
A father-of-two told RT: "It's very scary. As a parent of two young children, which are nine and 10 years old I'm considering moving, moving out, maybe abroad."
Another local resident said: "[Murderous violence] is just becoming the norm, it's happening all the time. It used to be front-page news and it's now getting deeper into the paper."
London's murder rate was reported to be worse than New York's in February and March, with Shadow Secretary Diane Abbott saying to combat rising gun and knife crime, more focus should be on education.
She suggested England and Wales resort to a similar strategy to that adopted by Glasgow, which was the "capital of knife crime in this country. They implemented a public health approach to knife crime – where police worked with education and other parts of the state, and last year, the last full year for which records were kept, there were no deaths from knife crime in Scotland."
One woman echoed this, saying: "It is because of a lack of father figures and no discipline. There is no consequence… there are no communities where if kids do something wrong at such an early age there is no neighbor giving them a clip round the ear. Call me old-fashioned but I think that is an issue, kids are not taught manners," she told RT.
But there were those who dismissed claims of London being rocked by an unprecedented level of violence.
"It's just a dramatization to serve a narrative. What is the government going to do? Are they going to do something about it? No, they are just going to talk about it. When they start putting some action in place, then we can talk," one man said.
"There are two police stations in my area and they are both closed. I don't remember the last time I saw a police officer walking the beat. And then they expect crime to go down? Come on," he continued.
Another Hackney resident, who has lived in the area for 34 years, said violence only surfaces when provoked. The way to avoid being hurt is to "keep to yourself and don't look for trouble," he said.
Like this story? Share it with a friend!
You can share this story on social media: