Craig Murray in Twitter battle with host over Skripal interview missing on Sky News website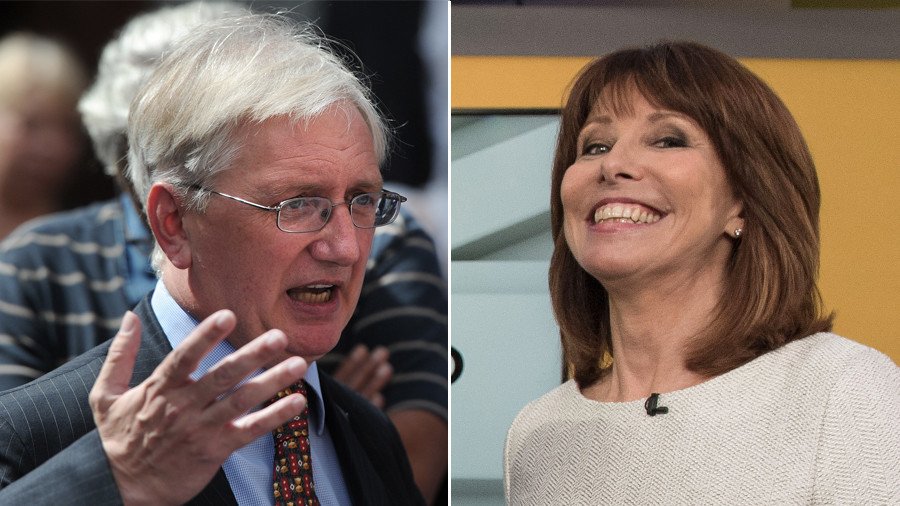 Britain's ex-ambassador to Uzbekistan Craig Murray and veteran Sky News presenter Kay Burley faced off on social media, after Murray questioned why his interview on the Salisbury poisoning did not appear on the network's website.
In an exclusive interview with RT, Craig Murray said that Burley's "strange impoliteness took [him] by surprise."
"[The interview] was broadcast live but Sky's daytime audience is not all that large," said Murray. "A lot of people missed it and wanted to see it on their website but it wasn't shown there at all, and they said it would be.
"I think the plan was to try and make me look foolish with the aggressive interviewing but that didn't work. I think that's why they've then buried it."
"Maybe you just weren't that interesting," quipped Kay, when Murray asked on Twitter why his extended, 20-minute interview with Sky News did not make it onto the network's website. Burley's comments kicked off a wave of anger, with social media users dubbing her "rude" and a "hack."
Others told the Sky News anchor that "censorship isn't cute," with one user calling on Sky to let its viewers be the judge as to whether Murray, a historian and former British ambassador, is not "that interesting." Burley's comments were broadly slammed on social media for being unprofessional and for failing to provide an explanation as to why the interview isn't available.
In recent weeks, Murray has faced criticism for repeatedly questioning the handling of the Skripal poisoning case, calling on the UK government to make public more evidence on the nerve agent and its origin.
In his interview with Burley on Sky News, Murray and the presenter had a back and forth about Sky News' Porton Down interview, with Murray suggesting that an extra question may have been recorded after the original interview and tacked on to the end.
"What I'd said was that the interview had been heavily edited and she took exception to that and said it hadn't been heavily edited," Murray told RT. "It appeared [they tried] to add it on to a question that hadn't been asked. She said they had asked 35 questions and that was the answer to question 16."
In retaliation, Burley took aim at Murray via her own Twitter account, accusing him of "ludicrous accusations against [her] colleague" – much to Murray's apparent confusion over the accusation and colleague she was referring to.
It appears that the Sky News row stems from a blog post by Murray on April 4, when he insinuated that Sky had done some sneaky editing of its interview with Gary Aitkenhead, the chief executive of the government lab at Porton Down, in order to keep the Conservative government on-side.
READ MORE: Unidentified: Porton Down scientists CANNOT confirm nerve agent used on Skripals was made in Russia
"Aitkenhead's government minders were evidently unhappy with the interview, and the last passage is a statement, not in answer to any question, of the government's propaganda position which is a very bad edit and clearly tacked on after the interview had finished," Murray wrote on Wednesday.
Twitter users have since speculated that only one camera was used in the article – although Sky News insists that two cameras were used to film the interview, which is why it could have been mistaken as a separate edit. One social media user did some amateur in-depth video analysis to back up Murray's position.
Neither Sky News or Craig Murray have commented further on the two camera/one camera issue.
Think your friends would be interested? Share this story!
You can share this story on social media: