Rape claims rock Middleton family as David Matthews denies attacks on teens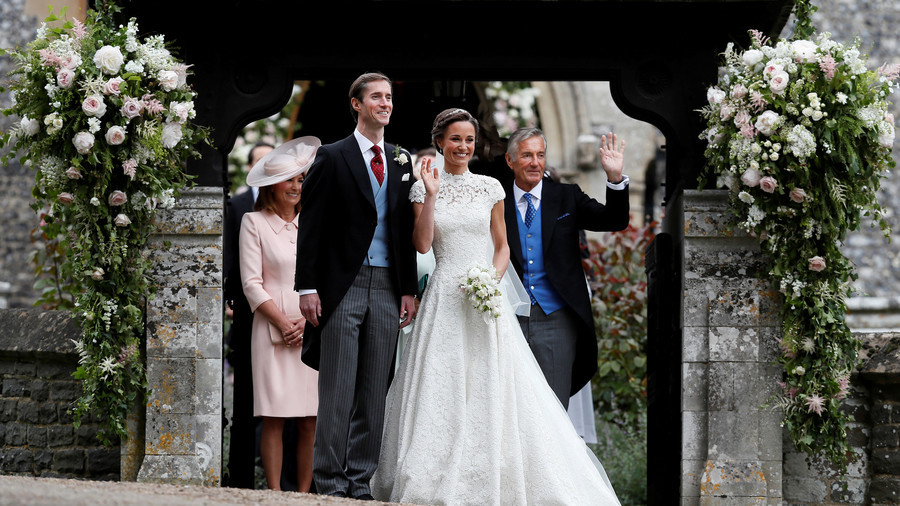 Pippa Middleton's father-in-law has been accused of raping a teenager, a week after a woman claimed he attacked her in Paris, it has been reported. Middleton is the sister-in-law of the second in line to the British throne.
David Matthews, 74, has been accused of raping two women – one in the late 1990s and another in the 80's – The Sun reported. The multi-millionaire businessman has reportedly been charged by French authorities over an alleged rape of a 15-year-old girl while South Yorkshire Police are said to be investigating a new allegation of rape from another woman.
The tycoon, father of Pippa's husband James, 42, and Made in Chelsea star Spencer, 29, denies both allegations. Initially, Matthews was arrested at Paris Orly Airport last Tuesday and charged with raping a minor. Two days later he appeared at the Palais de Justice and given the 'mis en examen' status, which is similar to being charged.
He is accused of the "rape of a minor by a person with authority over his victim." If convicted, the crime carries a 15-year sentence. However, his family says he has been "set up," just months after his financier son James married Kate Middleton's sister.
Kate Middleton's husband Prince William is second in line to the throne. Matthews, a self-made millionaire, went from being the son of a coal miner in Rotherham to building a second-hand car empire, to earning millions and owning a £5,000-a-night hotel on St Barts. The alleged rape took place on the island. However, friends have been quoted as suggesting this is part of a "revenge plot."
Last year, the woman told the French Brigade for the Protection of Minors she was raped in 1998 in St Barts. She was 15 and Matthews was in his 50s at the time of the reported assault.
The same woman said she was then assaulted a year later in Paris. The woman, now 35 and living in Britain, told police she had initially blamed herself for the attacks, which left her feeling "shocked and disgusted." Matthews denies both accusations.
A spokesman for Mr. Matthews, represented by the Queen's solicitors Farrer & Co, said: "David Matthews categorically denies the allegation and unequivocally contests the untrue and scandalous accusation."
Now, the former apprentice mechanic has been accused of rape by another woman in the UK. South Yorkshire Police refused to comment on the second accusation yesterday.