Photos 'hacked from Pippa Middleton iCloud account' banned from publication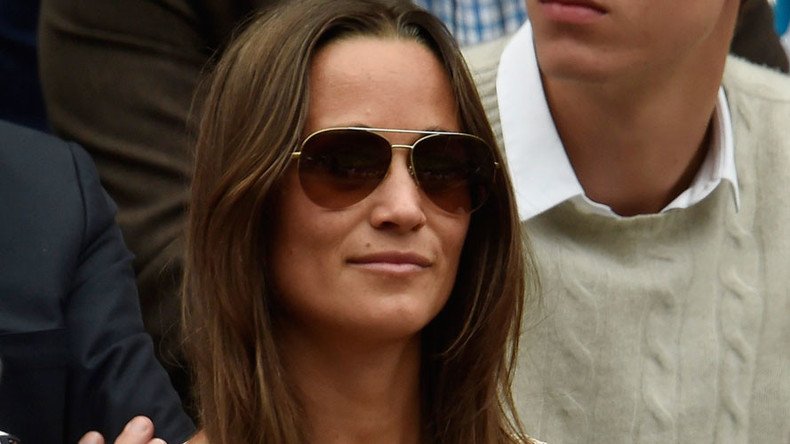 A High Court judge has barred publication of leaked photographs allegedly hacked from Pippa Middleton's iCloud account.
The Duchess of Cambridge's sister took civil court action against a "person or persons unknown" after her iCloud account was reportedly hacked.
Police released a 35-year-old man on bail, pending further inquiries, after being arrested in Northamptonshire on Saturday on suspicion of an offense under the Computer Misuse Act.
Photographs allegedly stolen from Middleton include pictures of the Duchess of Cambridge and her children, Prince George and Princess Charlotte.
Some 3,000 images were reportedly hacked from her iCloud account.
The Sun claims to have been offered the images in exchange for £50,000 ($65,000) within 48 hours.
Barrister Adam Wolanski, who led Middleton's legal team, said she thought there had been a "genuine hack."
He said there had been a "flagrant" and "criminal" act which had caused Middleton "considerable distress."
Middleton took legal action in the Queen's Bench Division of the High Court, where judges analyze privacy claims, among other issues.
High profile hacks have been regular affairs in recent years. One of the largest to date was the 2014 iCloud hack known as 'the fappening.'
The word combines the M. Night Shyamalan film titled 'The Happening' with the word 'fapping' – internet slang for masturbation.
The massive leak included nude photos of Hollywood celebrities Jennifer Lawrence and Kirsten Dunst.
Also in 2014, around 200,000 images and videos from the photo messaging app Snapchat were stolen and released online.
In the summer, Middleton announced her engagement to hedge fund manager James Matthews, with a wedding planned next year.
Matthews is older brother to reality TV star Spencer Matthews, who has featured in the British show Made in Chelsea.
The banker manages his own firm, Eden Rock Capital Management, which has an office in Bermuda and runs a network of overseas subsidiaries, many in tax havens.
You can share this story on social media: