Russia-blaming media & Tories roasted online over hasty Skripal claims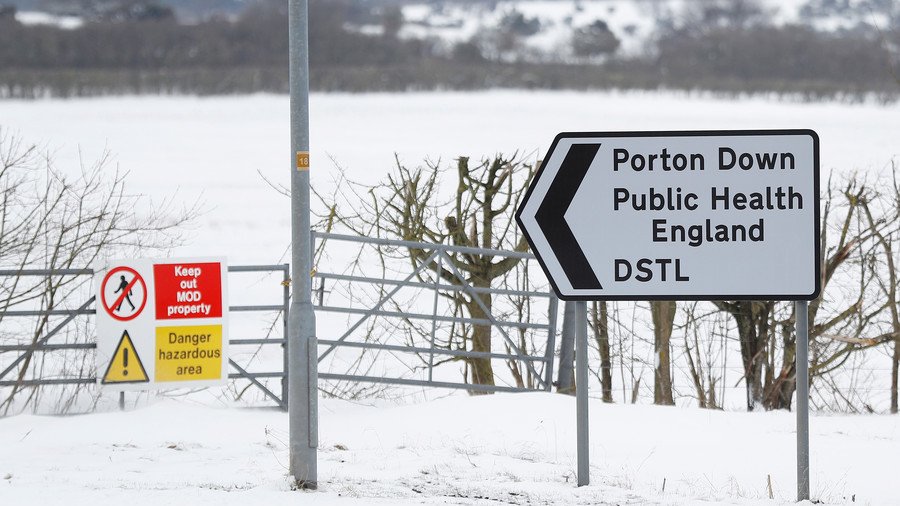 The UK government's handling of the Skripal affair has been criticized following Tuesday's revelation that scientists have been unable to conclusively prove that Russia was the origin of the Novichok nerve agent.
Netizens, including many leading British journalists and political commentators, have roundly criticized the leading cheerleaders of the 'Russia Did It' camp, including PM Theresa May and Foreign Secretary Boris Johnson.
READ MORE: Unidentified: Porton Down scientists CANNOT confirm Novichok used on Skripals was made in Russia
"We have not identified the precise source, but we have provided the scientific info to government who have then used a number of other sources to piece together the conclusions you have come to," Porton Down Chief Executive Gary Aitkenhead told Sky News on Tuesday.
It's not just May and her government that have been slammed, though, with the mainstream media also criticized for peddling the government's claims without resorting to the need for evidence.
Others have praised Labour leader Jeremy Corbyn for his hesitance in blaming Russia for the attack. Corbyn has consistently called for definitive evidence that the attack was carried out by Russia and that it was the country of the origin for the Novichok used to poison ex-double agent Sergei Skripal, as well as his 33-year-old daughter, Yulia, on March 4.
Think your friends would be interested? Share this story!
You can share this story on social media: