Teacher who trained teen 'mini-militia' to be ISIS terrorists jailed for life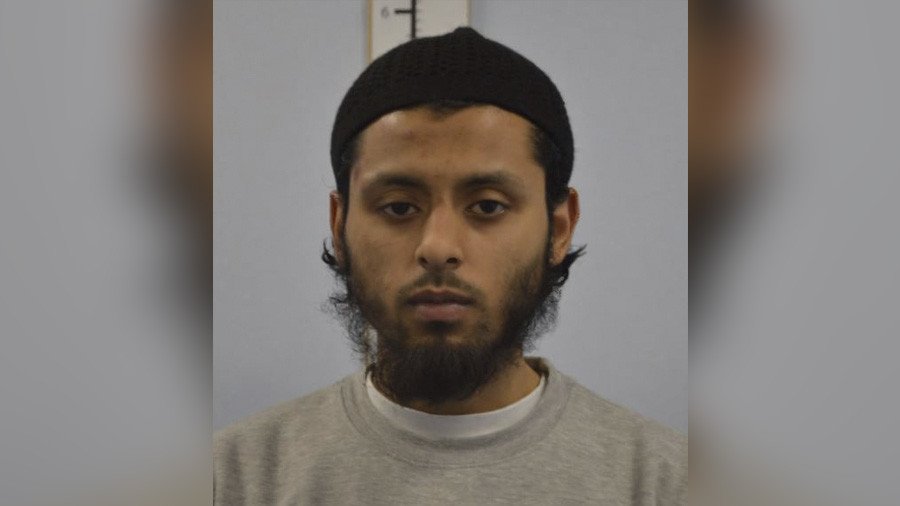 A man who trained an "army of children" to carry out terrorist attacks in London has been jailed for 25 years. Umar Ahmed Haque planned to use car bombs and guns to attack 30 locations – including Big Ben and the UK parliament.
Haque, 25, showed Islamic State (IS, formerly ISIS) propaganda to 16 children at the Ripple Road Mosque in an attempt to brainwash the youths. "Umar has been teaching us how to fight, do push-ups, given strength and within six years he was planning to do a big attack on London," one of the children told police, the Old Bailey heard.
"He wants a group of 300 men. He's training us now so, by the time I'm in Year 10, we will be physically strong enough to fight," the child added.
Justice Haddon-Cave described Haque as a "very real" threat, describing the deliberate grooming of children as a "mini militia" – right under the noses of their unsuspecting parents, who had paid for after-school classes at the Barking mosque.
Dean Haydon from London's Metropolitan Police welcomed the sentences against Haque, as well as his accomplices Abuthaher Mamun and Muhammad Abid.
"I welcome today's sentences, which have ensured that three men complicit in a plot to radicalize vulnerable young children and use them to attack businesses and communities in London are now in prison," Haydon said.
"He (Haque) wanted to orchestrate numerous attacks at once, using guns, knives, bombs and large cars to kill innocent people. He intended to execute his plan years later, by which time he anticipated he would have trained and acquired an army of soldiers, including children."
Fundraiser Abuthaher Mamun, 19, was jailed for 12 years with a further year on extended license for helping Haque to research and finance the plans. Haque's confidant Muhammad Abid, 27, a qualified cupping therapist, was sentenced to four years and an additional three months in prison for failing to report the terrorist plot.
A further investigation revealed that Haque had also attempted to radicalize 55 other children, whose ages ranged from 11 to 14, during his time at the Ripple Road Mosque.
"When specially trained officers interviewed the children, they described being shown by Haque horrific videos of extreme terrorist violence including executions," Haydon said.
"The children were paralyzed by fear of Haque, who they understood to have connections to terrorists and who essentially told them that a violent fate would befall them if they told anyone what he was doing. They were too afraid to confide in anyone."
Haque was convicted and sentenced to a minimum of 25 years for offences including plotting terrorist attacks. He had previously admitted to four charges of collecting information useful for terrorism, and one count of disseminating a terrorist document.
Think your friends would be interested? Share this story!
You can share this story on social media: