Black-cab rapist will stay behind bars, court orders as Parole Board head forced to resign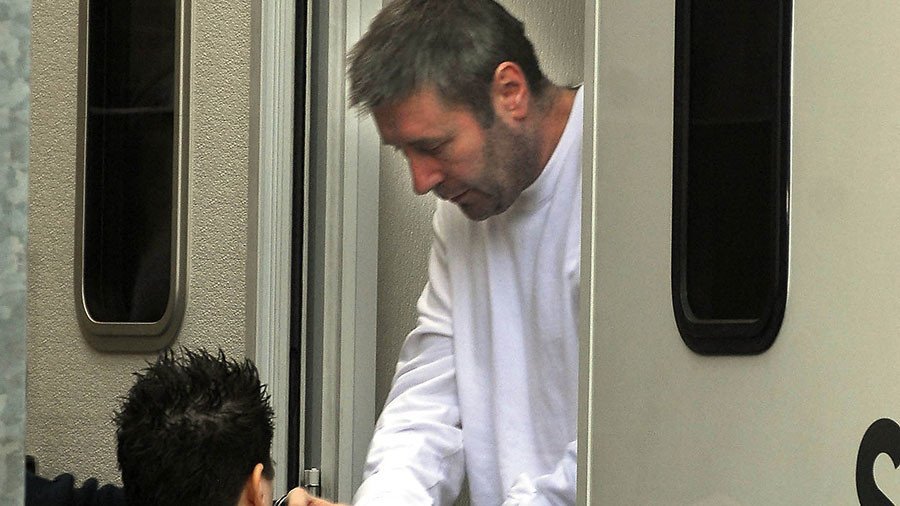 The black-cab rapist will remain behind bars after two victims fought the Parole Board's decision to release him, and won the landmark case. As a result, Chairman of the Parole Board Nick Hardwick has been forced to resign.
Three judges gave their ruling against the Parole Board on Wednesday morning. The decision follows a two-day hearing, in which legal representatives for black-cab rapist John Worboys' two victims argued that the release of the violent sex offender was "irrational."
The victims who brought the case against the Parole Board said that something went "badly wrong" with their decision to free the sex attacker. They believe the board should have considered the "critical evidence" of "wider allegations" against Worboys.
The 60-year-old serial rapist will remain behind bars; a victory for the women he attacked on a rape spree that spanned from 2002 to 2008, when he was finally caught.
Three judges gave their ruling on the landmark action against the Parole Board at the High Court in London on Wednesday morning.
Worboys was jailed indefinitely in 2009 with a minimum term of eight years after he was found guilty of 19 offences against 12 victims. Charges included rape, sexual assault and drugging. He has served 10 years of his indeterminate sentence, which includes remand time.
Mayor of London Sadiq Khan also launched an action to challenge the Parole Board over its decision to release Worboys. Khan's decision to intervene in the high-profile case came days after Worboys' two victims kicked off a crowdfunding campaign to fund the legal challenge against the Parole Board.
In January, Khan released a statement slamming the Parole Board for their decision. "It was an astonishing and deeply concerning decision that simply cannot go unchallenged," the mayor said. "For victims, and all Londoners, it must be properly scrutinized in the courts. The chair of the Parole Board has welcomed this scrutiny.
READ MORE: 'Britain's worst sex offender': Outcry as 'black-cab rapist' who attacked 100+ women to walk free
"I will always put the safety of Londoners, and the needs of victims, first – which is why I instructed leading counsel to begin this process last week. Londoners need to know that those in authority are doing everything they can to keep them safe and that means keeping dangerous individuals off our streets."
Think your friends would be interested? Share this story!
You can share this story on social media: