'No Nazi apologist': Jonathan Pie hits back at Graham Linehan over Count Dankula Nazi pug case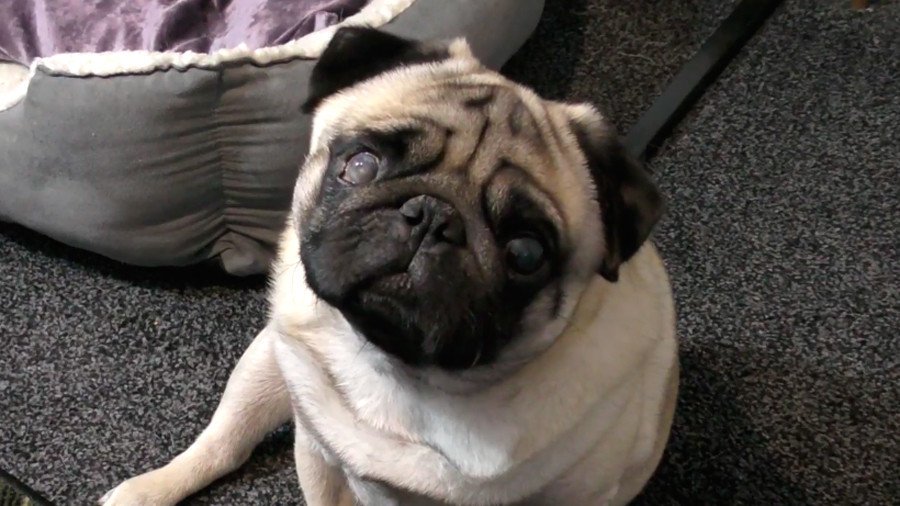 Satirist Jonathan Pie and TV director Graham Linehan have traded barbs as the row over Count Dankula continues. The YouTuber was convicted of hate speech after coaxing his girlfriend's pug giving a Nazi salute.
Count Dankula, real name Mark Meechan, was found guilty last week of posting an "anti-Semitic and racist" video after he filmed his girlfriend's pug responding to statements including "Gas the Jews" and "Sieg Heil." The video was viewed more than three million times after being uploaded two years ago.
The case has sparked a massive debate over free speech, with high-profile figures such as Ricky Gervais also weighing in.
Comedian David Baddiel joined the ranks of those speaking out against the controversial conviction. He cited 'Borat,' the title character in a spoof film about an anti-Semitic Kazakh journalist who travels to the US.
In a video on his YouTube channel, Pie, a one-time RT employee who rose to fame for his satirical reporting, hit back at the court's judgement that Dankula's content had been "grossly offensive," stressing that it was "just a joke." He backed his claims by highlighting the fact that many viewers found the video funny as they left comments such as "LOL," before adding that "offence and humour are subjective."
Pie also hit out at the court for ruling that context and intent was "irrelevant" in Dankula's case. He noted that if the video had been placed in context, they would have seen that the performance was actually making light of the Nazi leader, meaning it would indeed have been offensive, but to "a f****** Nazi." That prompted Linehan to wade in.
Pie insisted he was not a "Nazi apologist" but that didn't stop Linehan. He hit back and took aim at RT in the process, suggesting that having an anti-Nazi outlook was "interesting" given Pie's former employers.
One user following the thread added this clip from 'Father Ted,' which was co-written by Linehan himself:
The incident prompted claims freedom of speech is being eroded in the UK. MP Philip Davies called for an immediate debate on the case, and said in the Commons last week: "We guard our freedom of speech in this House very dearly indeed... but we don't often allow our constituents the same freedoms."
If you like this story, share it with a friend!
You can share this story on social media: