Man who made dog perform 'Nazi salutes' found guilty of hate crime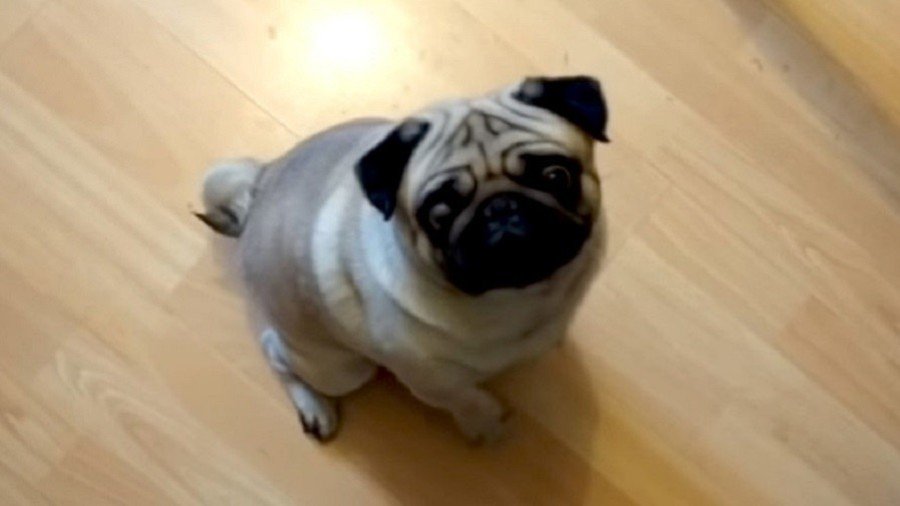 A man who uploaded a YouTube video of his girlfriend's dog performing "Nazi salutes" has been convicted of hate crime. Mark Meechan, 30, was found guilty of posting an "anti-Semitic and racist" video.
Meechan, of Coatbridge, North Lanarkshire, uploaded a video of his girlfriend's pug, named Buddha, responding to statements including "gas the Jews" and "sieg heil." The video was viewed more than three million times after being uploaded two years ago.
Meechan, known on YouTube as 'Count Dankula', was found guilty of breaching the 2003 Communications Act but denied any wrongdoing. However, Sheriff Derek O'Carroll rejected his defense at Airdrie Sheriff Court and said: "In my view, it is a reasonable conclusion that the video is grossly offensive.
"The description of the video as humorous is no magic wand. This court has taken the freedom of expression into consideration, but the right to freedom of expression also comes with responsibility.
"The accused is quite obviously an intelligent and articulate man. The accused knew that the material was offensive and knew why it was offensive. Despite that, the accused made a video containing anti-Semitic content and he would have known it was grossly offensive to many Jewish people."
Ross Brown, defending, claimed that Meechan was merely seeking to annoy his girlfriend. He added: "I can see that the video may not be to everyone's taste. Others may be able to see the comedic or satirical element to it."
After the verdict, comedian Ricky Gervais tweeted: "If you don't believe in a person's right to say things that you might find 'grossly offensive,' then you don't believe in freedom of speech."
There is no right to freedom of speech in the UK, with laws against hate speech and libel. Despite this, the right to free speech is supported by the European Convention of Human Rights, a treaty the UK looks set to leave behind following Brexit.
READ MORE: Man who trained dog to make Nazi salute denies hate crime (VIDEO)
Meechan's sentencing has been deferred.
If you like this story, share it with a friend!
You can share this story on social media: