'Weaponizing news': Ex-BBC boss attacks Facebook over 'propaganda' & 'child porn'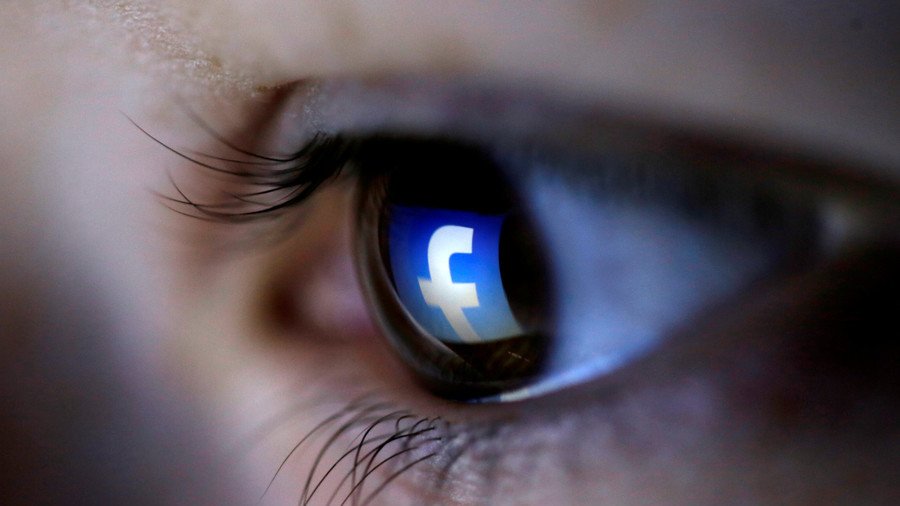 Facebook has been accused of "weaponizing news" and "facilitating hate speech" in a scathing attack by a former head of BBC News. James Harding blasted Facebook, Twitter and other social-media sites as "staggeringly self-serving."
The ex-BBC boss used his platform at the annual Hugh Cudlipp lecture to call out propaganda-spreading on social-media networks. Harding said Facebook and others were "facilitating hate speech, enabling child pornography, avoiding billions in tax, and plundering."
He also said the political spectrum is "at risk" because "technology is disrupting democracy." Harding added: "Whether it destroys it is up to us."
READ MORE: Culture Secretary slams Facebook for data breach... right before he admits his own app did the same
Ironically, many are now turning to alternative media sites for news, disenfranchised by political links to newspapers, and the constant cozying-up between editors and politicians.
Each newspaper picks a party to "back," while the BBC is widely accused of government propaganda. Now, as people use social media networks as news sites, the blame is falling squarely on the shoulders of social-media owners.
Harding failed to mention why there may be a culture of mistrust around the mainstream media. Speaking at the British Library, Harding, who left his senior BBC post three months ago, said global democracy is in retreat while authoritarianism is rising.
"We shouldn't be surprised that technology is disrupting democracy," he said. "But in taking a bite out of democracy, it threatens to devour the political culture that has so nurtured it. Facebook founder Mark Zuckerberg's instruction to 'move fast and break things' was cool once; less so, when it's democracy," he added.
"What's worse – and what's so staggeringly self-serving – is that the technology companies have wrapped themselves in the democratic flag, the flag of freedom of expression, to justify their inaction."
The 48-year old hit out at clickbait – despite almost every website in the West now using the tactic to entice readers in a competitive field. The BBC has state backing, so it doesn't have to rely on commercial funding.
"Connectivity currently rewards crap and punishes quality. It's as simple as that," he said. "In the digital world, a hysterical message is likely to carry further than a considered one. And that's a fact that's being gamed by politicians."
While social-media platforms have used the defense that they are merely platforms, Harding strongly rejected that. "If they enable, either through indifference or incompetence, the poisoning of politics, the destruction of trust and the erosion of freedoms, then that's a choice."
He said the recent scandal over Cambridge Analytica "is a case study in the abuse of data for political ends."
You can share this story on social media: