Russia must be given nerve agent sample, Corbyn maintains Kremlin stance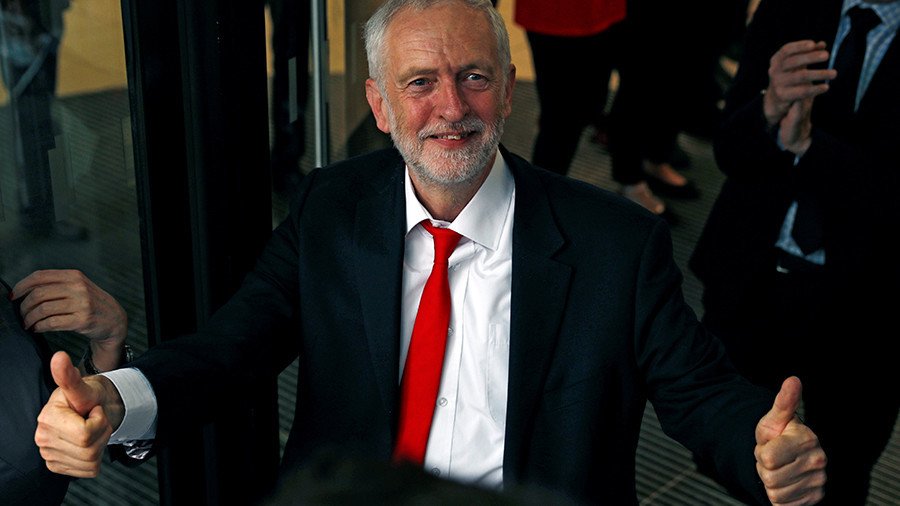 Jeremy Corbyn has demanded that Russia be given a chance to verify the nerve agent used against Sergei and Yulia Skripal. The Labour leader said that, despite recent events, the UK must maintain "robust" ties with Russia.
Speaking to BBC Radio 4's World At One program, Corbyn said: "I asked the Russians be given a sample so that they can say categorically one way or the other." The opposition leader urged people to wait for an assessment of the nerve agent from the Organization for the Prohibition of Chemical weapons (OPCW) before they "shoot from the hip."
"All fingers point towards Russia's involvement in this, and obviously the manufacture of the material was undertaken by the Russian state originally," he said. "What I'm saying is the weapons were made from Russia, clearly. I think Russia has to be held responsible for it, but there has to be an absolutely definitive answer to the question where did the nerve agent come from?"
READ MORE: Unlikely bedfellows: Corbyn finds a fan in Mail columnist Peter Hitchens over his Russia stance
While MPs from all parties have pinned the blame on Russia for the attack on former Russian double agent Sergei Skripal and his daughter Yulia, Corbyn has defied the parliamentary consensus, demanding dialogue with Russia. The Labour leader held back from ascribing blame for the poisoning, and instead called for the proper channels of international law be explored before conclusions are drawn.
Corbyn's position toward the Kremlin is at odds with Shadow Chancellor John McDonnell, who on Sunday said that Vladimir Putin was "responsible" for the attack. The discrepancy between the pair is a rare sign of disagreement, who usually remain in lock-step on policy matters.
Corbyn added: "Would I do business with Putin? Sure. And I'd challenge him on human rights in Russia, challenge him on these issues, and challenge him on that whole basis of that relationship.
"You have to deal with people who are in the position they are as head of state… Russia is a huge country that suffered more than anyone else in the Second World War and we have to recognize that there has to be a relationship with Russia.
"Robust, yes, assertive, yes, demanding yes, but there has to be a relationship," he said.
READ MORE: Corbyn warns against 'McCarthyite intolerance of dissent' over Russia accusations
It comes after Prime Minister Theresa May was backed by NATO in her statement that Russia is "culpable" for the incident. She imposed a series of sanctions on Russia following the incident, despite there still being no details on the identity of the perpetrator and questions remaining over the substance used in the poisoning.
Skripal and his daughter remain in critical condition after being found slumped on a bench in Salisbury earlier this month. The investigation into the incident is ongoing with police warning that inquiries could take months.
If you like this story, share it with a friend!
You can share this story on social media: