Corbyn warns against 'McCarthyite intolerance of dissent' over Russia accusations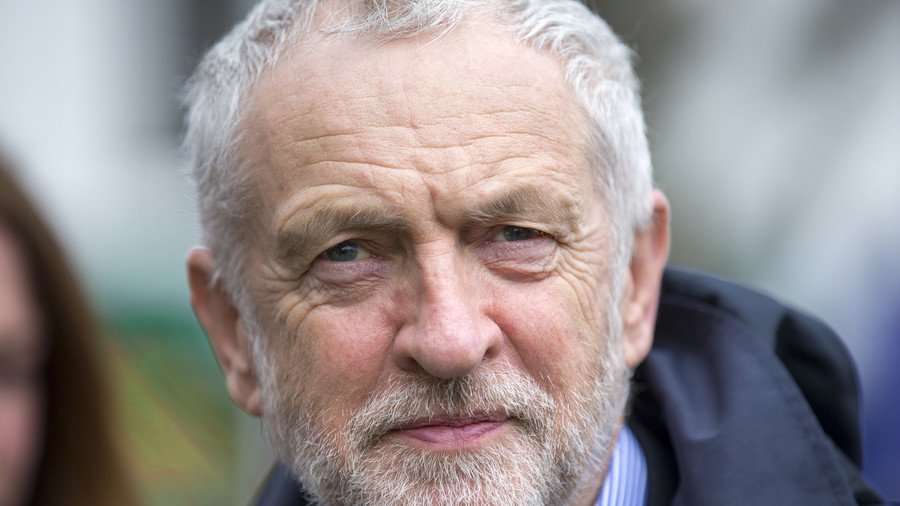 Jeremy Corbyn has fiercely defied his critics, reiterating the need for evidence in the Sergei Skripal poisoning case. The Labour leader warned the lack of British diplomacy could lead to a "McCarthyite intolerance of dissent."
On Wednesday, the Labour leader enraged MPs as he failed to outright condemn Russia for the poisoning of ex-Russian double agent Sergei Skripal and his daughter, Yulia. In an op-ed written for the Guardian, he doubled down on his position that more evidence is needed, adding that the government must not jump to conclusions in the "fevered" atmosphere of Parliament.
"This horrific event demands first of all the most thorough and painstaking criminal investigation, conducted by our police and security services," he said.
"To rush way ahead of the evidence being gathered by the police, in a fevered parliamentary atmosphere, serves neither justice nor our national security."
He went on: "Labour is, of course, no supporter of the Putin regime, its conservative authoritarianism, abuse of human rights or political and economic corruption. However, that does not mean we should resign ourselves to a 'new cold war' of escalating arms spending, proxy conflicts across the globe and a McCarthyite intolerance of dissent."
His statements come a day after Prime Minister Theresa May announced that she would be expelling 23 Russian diplomats from Britain as part of a series of sanctions against Russia in retaliation to the Skripal incident. Corbyn endorsed the expulsion, but said a crackdown on Russian oligarchs could "have a far greater impact."
"We agree with the government's action in relation to Russian diplomats, but measures to tackle the oligarchs and their loot would have a far greater impact on Russia's elite than limited tit-for-tat expulsions," he said. "We are willing to back further sanctions as and when the investigation into the Salisbury attack produces results."
The Labour leader once again drew a parallel between the Sergei case and the UK's decision to intervene in Iraq alongside the US in 2003, which was based on flawed intelligence that Saddam Hussein held weapons of mass destruction (WMD).
"There can and should be the basis for a common political response to this crime. But in my years in parliament I have seen clear thinking in an international crisis overwhelmed by emotion and hasty judgments too many times," he said.
"Flawed intelligence and dodgy dossiers led to the calamity of the Iraq invasion. There was overwhelming bipartisan support for attacking Libya, but it proved to be wrong. A universal repugnance at the 9/11 attacks led to a war on Afghanistan which continues to this day, while terrorism has spread across the globe."
Corbyn has faced strong criticism from Tory MPs and some in his own party, not more so than during and following his initial statement. Though many have defended the Labour leader's position of following international law and maintaining a dialogue with Russia.
If you like this story, share it with a friend!
You can share this story on social media: