Boxing Barbie in likeness of bisexual British fighter aims to strike down stereotypes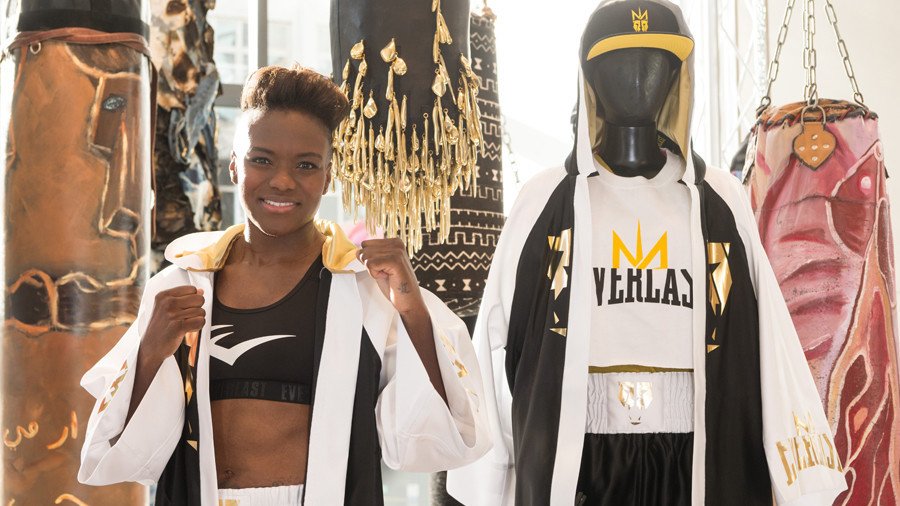 British boxer Nicola Adams has been honored with a Barbie doll in her likeness, which she hopes will strike a body blow to sexist stereotypes.
Adams, who is bisexual, became the first woman to win an Olympic boxing title at her home London Olympic Games in 2012. That same year, she was named among the 101 most influential LGBT figures in Britain.
The flyweight, who retained her Olympic crown in 2016 before turning professional a year later, says she hopes the doll – which comes complete with a boxing robe and gloves – will promote positive role models to younger generations.
"It feels absolutely amazing to have a Barbie created in my likeness," Adams, 35, told Reuters at the launch of the doll. "I'm hoping that young girls will be inspired by seeing my doll. I would have loved to have played with a boxing Barbie doll when I was younger.
"Now more than ever, it's really important to have strong, powerful role models, especially for the younger generation growing up; and I think International Women's Day really represents that. You get to see powerful women doing different jobs, different sports, and it really shows the younger generation what they can actually achieve.
"I want to be able to inspire more girls, I want to be able to tell them that 'Hey, you know you can do it, you can really do anything you put your mind to and don't let stereotypes and barriers block your way. You can achieve anything you want,'" she added.
Flyweight Adams, from Leeds, UK, is engaged to fellow boxer, American Marlen Esparza, who won the bronze medal in the same weight category as her partner at London 2012. Had Esparza won her semi-final match at the Games, the two would have met in the final to contest the gold medal.
Despite the future couple avoiding the final match, Adams indicated there was no love lost between the two professionally, admitting that the pair are competing against each other in a race for their first world title in the paid ranks.
You can share this story on social media: