Who actually poisoned the Skripals? These are some of the top theories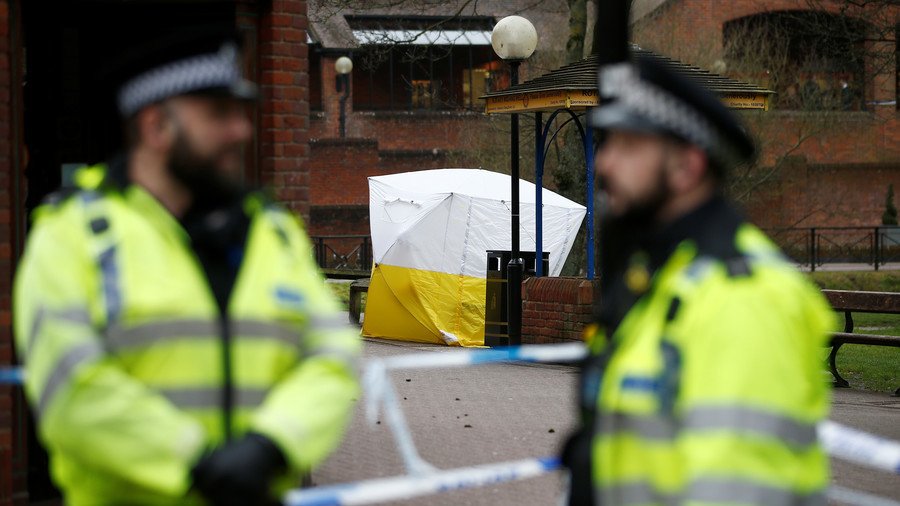 Prime Minister Theresa May has pointed the finger at Moscow for the poisoning of Sergei Skripal and his daughter, Yulia, in Salisbury. But who was the person that actually attacked them? These are the three top theories so far.
At this point, police have not made any arrests and they do not appear to have any concrete leads. The assailant - or assailants - have seemingly slipped away unnoticed, leaving plenty of room for theories about what actually happened on that day in Salisbury.
Was it in Yulia Skripal's suitcase?
Some papers are speculating that the nerve agent that poisoned the Skripals was planted in Yulia's suitcase before she left Moscow. Senior sources reportedly told the Telegraph that they are convinced the nerve agent was hidden in Yulia's luggage, perhaps hidden in an item of clothing, cosmetics, or in a gift that was opened in Skripal's house in Salisbury.
Was it sprayed on them by a mystery woman?
Another theory being explored is that the Novichok was contained in an aerosol can and sprayed in the faces of the ex-Russian spy and his daughter.
According to the Daily Mail, "former Russian double agent Sergei Skripal may have been ambushed by attackers who sprayed him with poison in the street." CCTV footage has been shared by the media that shows a blonde woman in the area at the same time the Skripals were poisoned, but authorities have not confirmed that they are searching for the mystery woman.
It was another spy from the Russian government
The poisoning may have been a message to other Russian operatives, according to Shaun Walker from the Guardian. Walker's theory questions whether the alleged assassination attempt was a deterrent – a warning to other operatives about the consequences of colluding with the enemy.
"The demonstrative killing of a traitor could be a warning to junior officers not to follow the same path," Walker said in his article. "Russian officials have often made it clear that traitors will meet a sticky end one way or another."
Stolen Novichok
Another theory purports that the Novichok may have been stolen. The Soviet Union's chemical weapons program was in such disarray following the Cold War that some toxic substances and know-how may have fallen into the hands of criminals, according to people who dealt with the chemical program at the time.
Biological and chemical weapons expert Amy Smithson spoke to Reuters about the possibility. "Could somebody have smuggled something out?" she said. "I certainly wouldn't rule that possibility out, especially a small amount and particularly in view of how lax the security was at Russian chemical facilities in the early 1990s."
While this theory does not point the finger at any suspects, it does open the case to a new realm of possibilities.
Think your friends would be interested? Share this story!
You can share this story on social media: