'The days of trusting our government are over' – RT's Afshin Rattansi on BBC Question Time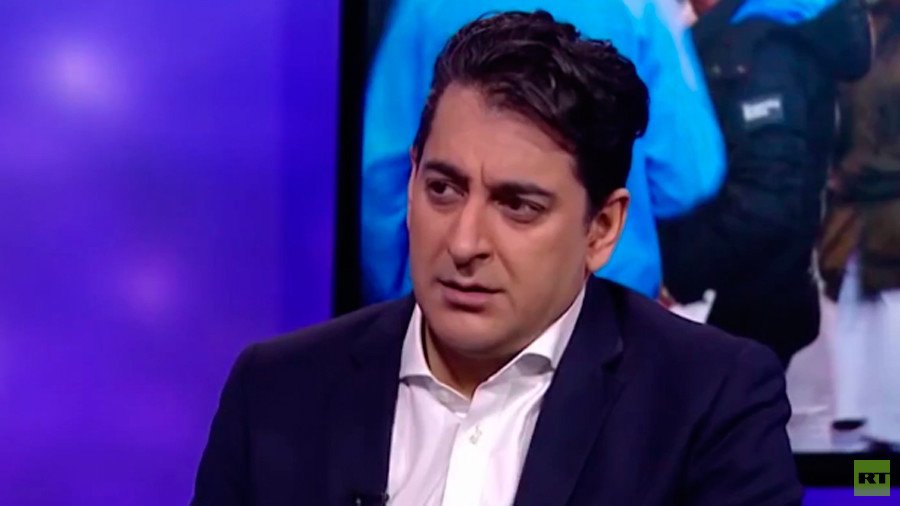 Going Underground's Afshin Rattansi hit out at the UK government on the BBC's Question Time program, after the very first question from the audience tackled accusations against Russia over the Salisbury poisoning scandal.
An audience member dove right into the Russia debate, asking: "How certain are you that the Salisbury attack was beyond doubt the responsibility of the Russian state?"
Labour's Shadow Brexit secretary Keir Starmer commended the UK Prime Minister Theresa May in his response, stating that May was correct in expelling Russian diplomats following the attack on ex-double agent Sergei Skripal, which left the former spy, his daughter Yulia and a police officer in serious condition in hospital.
Rattansi swooped on Starmer's comments, stating: "This person to my right who has had close contact with the intelligence services says 'only Russia had these chemicals,'" he said, pointing at Starmer.
"That's something, given that Britain vetoed in the past few hours a UN Security Council resolution asking for an investigation into these atrocities in Wiltshire. Why did Britain veto that resolution? That's interesting, isn't it?"
Rattansi's statement referred to a move made by the UK on Wednesday blocking a UN Security Council statement drafted by Russia which called for an "urgent and civilized" investigation into the poisoning of former double agent Skripal.
Continuing, RT presenter Rattansi turned on Starmer and the Labour Party. "Why is it that neo-con, neo-liberal Labour Party members continue to try and use WMDs to push us into war," he said. "That is an implication, certainly, over what your leader Jeremy Corbyn has been saying."
READ MORE: UK blocks Russia's draft UN Security Council statement on Skripal poisoning case
Host David Dimbleby interrupted, attempting to steer the conversation back to the audience member's original question. "I'm sorry, we're getting off the point," Dimbleby said. "You were asked a very simple question by Paul Wilson, do him the honor of answering his question. 'How certain are you that the Salisbury attack was beyond doubt the responsibility of the Russian state?'"
On the matter, Rattansi stated: "Even the prime minister said it was only highly likely, so it is not beyond reasonable doubt. We must have an urgent investigation."
When asked for his personal opinion, Rattansi said "I really don't know," before quoting RT's tagline: "In a sense, RT as a channel, Going Underground, we try and look at certainty and question more.
"We cannot believe our governments anymore like we used to, just because a prime minister stands up and says, 'the security services have told us so.' Those days are over."
Social media was divided by Rattansi's comments. While some praised the presenter, others attacked him and the TV channel he represents.
The RT journalist thanked the BBC for inviting him on the program despite comments made from MP Sarah Wollaston calling for the other panelists to "walk out in disgust" over his involvement in the program.
"And can I just say thank you to the BBC for inviting me because the head of the liaison committee in Parliament, Sarah Wollaston MP, has told all the people on this panel to walk off," he said. "That's free speech in this country," he added.
In turn, Starmer said: "I have not had a conversation with her, she has not spoken to me." Rattansi replied: "She has tweeted that the entire panel should walk out, I never said she had spoken to you."
Think your friends would be interested? Share this story!
You can share this story on social media: