Ad exec sends sexist 'top-five' list of co-workers to whole office – on International Women's Day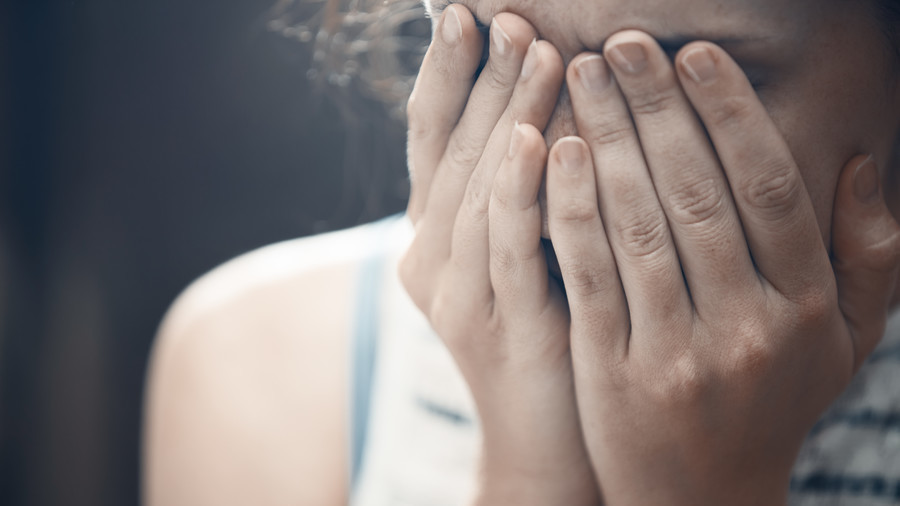 A top London advertising executive ended up in hot water after sending an email to his whole office, ranking his female colleagues by attractiveness. The email was sent on his last day of employment – International Women's Day.
Now-former executive at 'The&Partnership,' Paul Martin, sent the email on his last day, which ranked his 'Top Five,' 'Top Five – If I'd Had a Few Too Many,' and 'Bottom Five' female co-workers.
One female colleague was described as sexually acceptable"after seven pints and a bag of pork scratchings." Another comment about a colleague read: "If you were the last girl on Earth, I would use you as bait to trap a wild animal I would be happier f******."
In the email, Martin reminded his colleagues that his top-five lists were based solely on looks. "Please bear in mind that this is based solely on looks and has nothing to do with personality; if it were, there might be some right munters in there and that would defeat the whole point of trying to sexistly objectify people (on International Women's Day, of all days)," Martin wrote.
The former ad exec has since published an apology on Twitter. "On Friday, March 9, as I was due to leave my role at a London advertising agency, I sent an email around the office which had understandably offended and upset many people. I take full and sole responsibility for this and sincerely apologise for all offence this has caused," he said.
Martin claims he was trying to make fun of the 'Top Five' emails, commonplace at advertising agencies. He also said the email was intended as a joke and a "stupid, ironic attempt" at mocking macho culture.
"Sending these 'Top Five' emails has become common practice at many ad agencies, and by sending that email yesterday, I have contributed to the culture of toxic masculinity," he said.
"All the women mentioned in it are friends and people I very genuinely love, and after checking with them to make sure they were happy to be mentioned in the email (as part of what I erroneously considered at the time a 'joke'), I thought that was enough to validate me pressing 'send.' It wasn't and should never have been. The email was meant to be a stupid, ironic attempt to subvert and mock the sexist 'Top Five' emails that have been sent around agencies for many years, but I have totally missed the mark and take full responsibility.
"But saying that this was completely misjudged doesn't even begin to cover it. This behaviour is never something to joke about and I'm incredibly sorry for my unforgivable naivety and being further complicit in contributing to an outdated and oppressive culture for women."
Despite his apology, the Twitterverse has clapped back with rage. According to the Daily Mail, fellow advertising executive Nathalie Gordon posted on Twitter: "So I've just heard that three of the biggest agencies in London are making people send an all-staff email when they leave, which includes a 'Top 5' of people they either think are attractive/would sleep with. Please tell me this isn't true."
Another woman simply called Martin a "disgusting pig." Another said: "He will get his reckoning."
The&Partnership's London office has issued a statement on Twitter about the shocking emails. "We do not condone sexism of any kind at The&Partnership LDN," the agency said. "We've apologised to our staff and others for any offence this email has caused, and have taken action to make it clear to all employees that we will not tolerate emails of this kind being sent in future, by men or women."
"The&Partnership is a network of agencies that actively invests in and promotes women at all levels within the business: our three London agencies are all run by women, our media network in North America is run by two women, and we have female managing directors and heads of department across the business. Many of these women are actively involved in multiple initiatives to support, promote and empower women across the advertising and media industries."
Think your friends would be interested? Share this story!